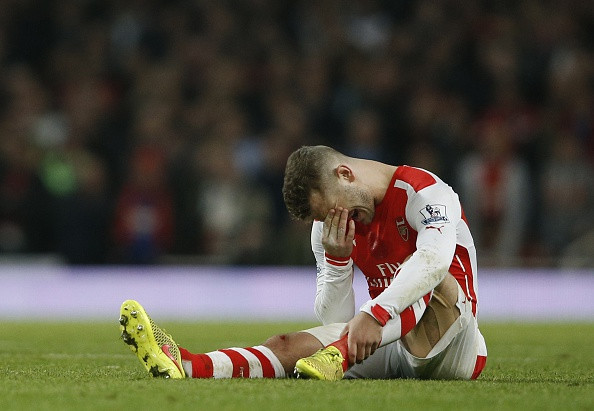 England manager Roy Hodgson has suggested that Jack Wilshere and Alex Oxlade-Chamberlain remain in his plans for Euro 2016, claiming that the Arsenal pair are progressing well from their respective injuries. Hodgson, on the back of conversations with Arsene Wenger, said Wilshere is expected to return for the Gunners "in the near future", while his teammate "should be back in April".
The England manager was speaking in a press conference on Thursday (17 March) after confirming his 24-man squad for the forthcoming friendlies against Germany and the Netherlands at the end of the month. These games will be the last before he has to pick the preliminary Three Lions squad for Euro 2016.
With Wilshere and Oxlade-Chamberlain unavailable for the game, Hodgson has named Leicester City star Danny Drinkwater in his midfield alongside Dele Alli, Eric Dier, Ross Barkley, Jordan Henderson, Adam Lallana and James Milner.
Competition for midfield places looks fierce, but Hodgson said both Wilshere and Oxlade-Chamberlain are in contention to win a spot in his final squad if they manage to prove their fitness in time.
Hodgson predicted Wilshere will return to action for Arsenal very soon. The midfielder is said to be progressing well from an injury that has prevented him from playing a single game this season, after he broke his fibula in a training ground accident in August.
Wenger earlier this month claimed that the midfielder could be back after the international break, while Hodgson has now added: "I can't tell you anything more. I speak more with Arsene than the individuals but I do speak to them. Arsene informs me that Jack is making very, very good progress and hopefully will be back in the near future."
Oxlade-Chamberlain, meanwhile, is in line to return to action next month after suffering a knee injury during the Champions League last-16 first-leg game against Barcelona, with Arsene Wenger later ruling him out for up to seven weeks.
Hodgson added: "With Alex it is just the state of affairs that occurred when the bad injury occurred and everyone said this is going to be a six-eight week injury. There is no reason that is not going to be the case. If that is the case he should be back in April and will still have a chance of impressing us with his fitness and putting his name on the list of potential travellers."
Theo Walcott and Danny Welbeck, meanwhile, are also in the squad for the friendlies after the second recently returned to action for Arsenal following more than 10 months on the sidelines.