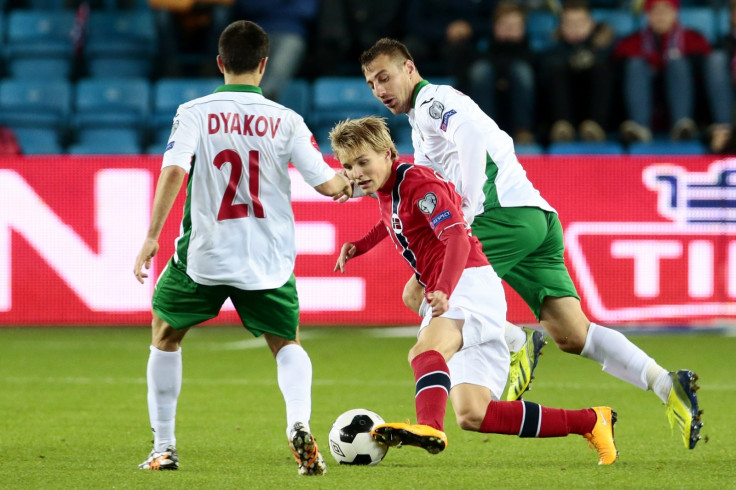 Liverpool trainee Martin Odegaard is set to snub the opportunity to transfer to Anfield, according to the Sunday People.
The 15-year-old, who is currently training at Anfield, has been approached by Dutch club Ajax with the lure of first team football, which has reportedly swayed the Norwegian in that direction. The midfielder, who turns 16 in two weeks' time can sign his first professional contract with a club, with Manchester City also in the mix to sign the prodigy.
Believed to be a Liverpool fan, Odegaard is weighing his options as he looks to make his first big move to a Champions League club and is currently drifting towards Ajax, given their history with youngsters.
Liverpool and City are both unwilling to commit on the number of first team appearances for the youngster, which does not stand well with his long-term ambitions and he is still weighing his options before the much coveted move in January.
Odegaard shot to fame after being the youngest player to feature in the European Championships when he came on as a substitute in Norway's qualifier against Bulgaria. His skill and vision in the attacking third holds a lot of promise and with proper training he can grow up to become one of the best players in that position.
Meanwhile, Brendan Rodgers has tried to lower expectations on Steven Gerrard signing a new contract and believes that the Reds have to move on without their marquee midfielder. Gerrard, whose contract ends next summer, has been offered a new deal but the 34-year-old is still deliberating on the offer, which will surely be his last contract with a club in the top tier of world football.
"It is very hard to replace that quality, but that is something we will need," Rodgers said.
"He was excellent when he came on and of course he plays on Tuesday. He still has that talent, he has world-class ability and it is me looking to manage that."
"We have a big month ahead. Until the new year there are big games and the management of Steven is fine, there is no problem with that."