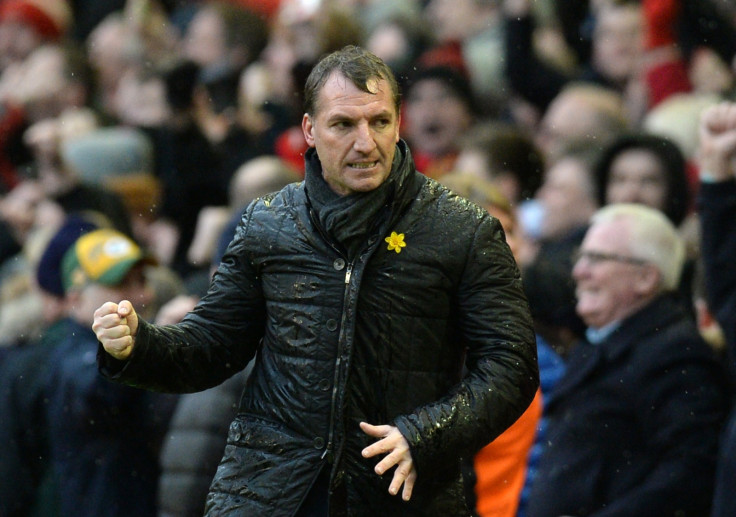 Brendan Rodgers has quelled fears over Martin Skrtel's injury and insisted that the defender is fine after being stretchered off the pitch with a neck brace.
The Slovakian had a heavy fall and doctors took precautions to make sure that he was not concussed, before he was taken to the hospital and given a clean chit. The defender was on the pitch for almost 10 minutes, taking treatment, but Rodgers expects him to be available for their next game during the weekend.
Liverpool, who have chanced upon a rich vein of form, are unbeaten in the league since the turn of the year and notwithstanding a blip in the quarter finals of the FA Cup, where they were held to a 0-0 draw at home by Championship side Blackburn, are well on course to secure a top four berth.
Skrtel was replaced by Kolo Toure who made a few brilliant interceptions but was found guilty for missing an open goal after he failed to direct a header into the nets from two yards out.
"Martin Skrtel is fine. He could have played on but you have to listen to the medical team and the experts and he is fine in the changing room. He fell heavily so there was a feeling he could have been knocked out or concussed but I'll leave that to the medical experts," Rodgers told BBC, as quoted by the Mirror.
However, the manager is unperturbed by the draw and is happy with the month so far, having taken six points from a possible six in the league and closing the gap on the likes of Arsenal and Manchester United.
They will have to do a replay at Ewood Park to decide their fate in the competition, which is expected to be scheduled between their games against United and Arsenal in the league.
"Our objective this week was to get four points out of six in the league and get into the next round of the FA Cup. We got six points out of six and although we are not through to the next round, we are still in the draw," Rodgers concluded.