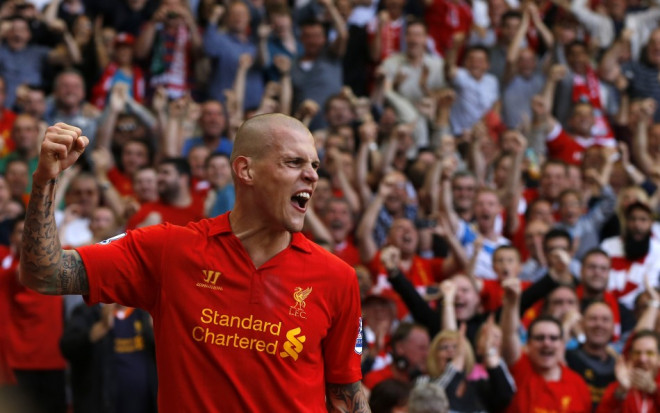 Martin Skrtel's agent Karol Csonto has confirmed that the Liverpool centre-back will stay at Anfield next season, even though recent reports claimed that he was considering to move to Napoli.
The Italian giants already tried to secure Skrtel's services last summer, with some reports claiming Liverpool rejected a £10m bid from Rafa Benitez's side.
The Spanish manager originally brought the Slovakian centre-back to Merseyside in 2008 and according to the reports he wants to be reunited with the defender in Italy's Serie A next season.
But asked in an interview with Calcio Mercato about a possible move to Napoli, Skertel's agent said: "He will stay at Liverpool."
"I have not heard any news about Napoli interest in Martin. If they tried? I read that there is nothing official. There is nothing to add on this aspect. What I can say is that Martin Skrtel will not go to Napoli."
Earlier this season, Skrtel admitted harbouring thoughts about leaving Liverpool last summer after being relegated to the bench by manager Brendan Rodgers in the previous campaign.
"When you are not playing, everything goes around your head. I won't lie. I thought about leaving. But there was something else to think about: I have been here nearly six years. My family like the city and we are settled. To leave would not be easy. I said to myself, 'I will fight'. I wanted to show everyone I can play," Skrtel admitted.
And even though Liverpool signed Mamadou Sakho from Paris Saint-Germain and Kolo Toure to compete with the Slovakian, Skrtel has proved to Rodgers that he is the most consistent player to spearhead the Liverpool defence.
He has started 30 Premier League games this season, scoring six goals and now his agent has confirmed his desire to remain at Anfield next season.