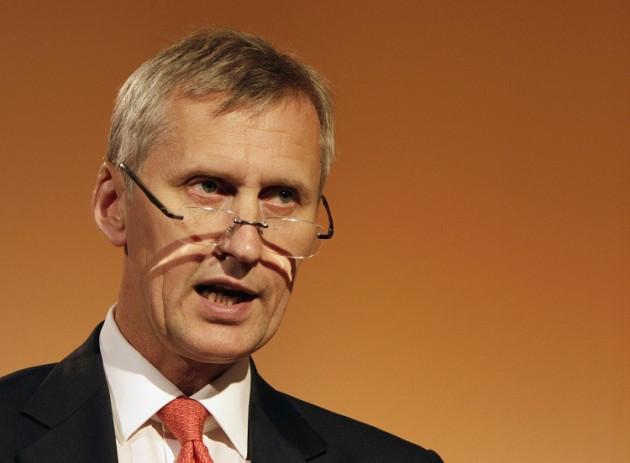 The Financial Conduct Authority's chief executive has revealed that there are still a number of concerns over the way banks pay their staff, through incentives, in the investment and protection policy areas.
According to Martin Wheatley's speech at the British Bankers' Association, he said that while banks have shown some improvement, in the way they incentivise staff, more research and action needs to be done to prevent further mis-selling in the future.
"It's true some concerns remain over the use of incentives in areas like investment and protection sales. And it's also important to be clear on the scope of these early findings," said Wheatley.
"The work has had a focus on financial incentives - bonuses and variable pay - so we're not yet looking at potential causes of mis-selling like product design, performance management, sales processes, targets and so on. All areas that are likely to be on the radar going forward."
"But it would be churlish not to recognise progress where it is made. And this is, potentially, one of the most significant steps forward for the UK banking industry since 2008 in terms of repairing the relationship with retail customers."
Mounting Mis-Selling Complaints
Wheatley's speech follows the release of the regulator's data over the staggering number of customer complaints to Britain's biggest banks.
According to the FCA, Barclays Bank topped the list of most complained about financial firms in the country.
It racked up 370,733 complaints from customers alone in the first half of the year.
Lloyds TSB Bank came in second with 253,735 complaints but 93% of these were resolved within eight weeks.
MBNA Limited, Bank of Scotland and Santander came in at third, fourth, and fifth, respectively.
The FCA revealed that payment protection insurance (PPI) raked in the most complaints for bank between January and June 2013.
PPI was originally designed to provide loan repayment cover, should the customer fall ill, lose their job or have an accident.
However, millions of customers complained after saying that they never wanted or needed the policy in the first place.
"Banks, international regulators, domestic regulators - we all have a clear responsibility - to work together to make sure the structures in banking that encouraged self-destructive tendencies in the past are either replaced, or modified. A major priority here: the issue of financial reward," said Wheatley.
"In The Big Short, Michael Lewis uses the example of some US hospitals removing more appendixes than others because they get paid more for doing so, to underline a basic point that: 'If you want to predict how people will behave, you look at their incentives."
"In domestic cases like PPI, this link was particularly strong so it is reassuring to see evidence of culture shift taking place.
Meanwhile, the Financial Ombudsman Services' chief recently slammed Britain's banks for 'not doing their jobs properly' as this has led to a wave of claims management companies flooding the group with complaints every day.
While complaints over mainly the mis-selling of payment protection insurance (PPI) on loans and mortgages have fallen from their 3,000 per-day peak, Natalie Ceeney says that FoS still receives around two-thirds of this amount daily from disgruntled customers.
However, Wheatley believes that the banks are on the right track for tackling these complaints and are on the right path for preventing large scale scandals in the future.
"The FCA's on-going investigation into incentives suggests several UK banks are making strides on reforming reward structures - responding well to guidance.
"The early analysis - and I think we have to stress this is early analysis - shows three of the biggest UK banks have removed the direct link to sales in incentive arrangements for front line staff in retail branches, and call centres."
"On top of this, we are seeing evidence of others moving away from formulaic incentives to a more balanced approach. And it's encouraging to see larger firms increasing tracking of customer outcomes in face-to-face sales."