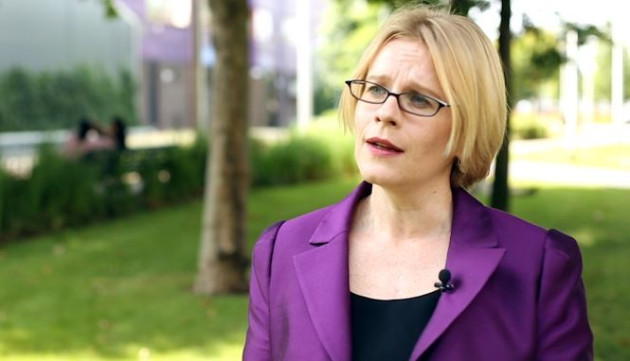 The Financial Ombudsman Services' chief has slammed Britain's banks for 'not doing their jobs properly' as this has led to a wave of claims management companies flooding the group with complaints every day.
While complaints over mainly the mis-selling of payment protection insurance (PPI) on loans and mortgages have fallen from their 3,000 per-day peak, Natalie Ceeney says that FoS still receives around two-thirds of this amount daily from disgruntled customers.
In an interview with HR Magazine, she added that banks have a long way to go in correcting their culture and she "will wait to see the results" of any change.
"If you contrast the horsemeat scandal with PPI, supermarkets took out adds apologising. The banks buried their heads in the sand for 10 years and took us to court,"
Ceeney's latest comments come just a day after the Financial Conduct Authority (FCA) published data on financial product complaints.
According to the FCA, Barclays Bank topped the list of most complained about financial firms in the country.
It racked up 370,733 complaints from customers alone in the first half of the year.
Lloyds TSB Bank came in second with 253,735 complaints but 93% of these were resolved within eight weeks.
MBNA Limited, Bank of Scotland and Santander came in at third, fourth, and fifth, respectively.
Many of the banks but especially Barclays were heavily implicated in the PPI mis-selling scandal that has effected scores of British businesses, said Ceeney.
Complaints Against Managers
As customers have been complaining against banks, so have employees against their managers in the financial services industry.
Bosses in the financial services industry are among the worst leaders in the UK, according to research released by the Head Heart + Brain consultancy.
In a study that looked at the quality of leadership across all industries, the consultancy polled more than 2,000 people and asked them what they thought of their managers.
Numerous problems were identified with leadership in the UK's lucrative financial sector that witnessed huge disruption during the worst economic crisis in living memory.
According to the study, managers did not set clear targets and were not providing the effective leadership employees needed in stressful times.
Just 11% of financial service employees thought their bosses were good at managing change.
When asked "How clear are you about your role at work and the targets you need to achieve this year?" 40% of employees in the industry replied that targets were not very well defined.
Similarly, 86% of employees in the financial sector have experienced organisational change, but 22% of bosses failed to help them understand what it meant.
Furthermore, 40% of financial service employees reported that they had been put under intense pressure over the last six months compared to the average for all sectors of 22%.