Mis-Selling PPI Makes Barclays the Most Complained About British Bank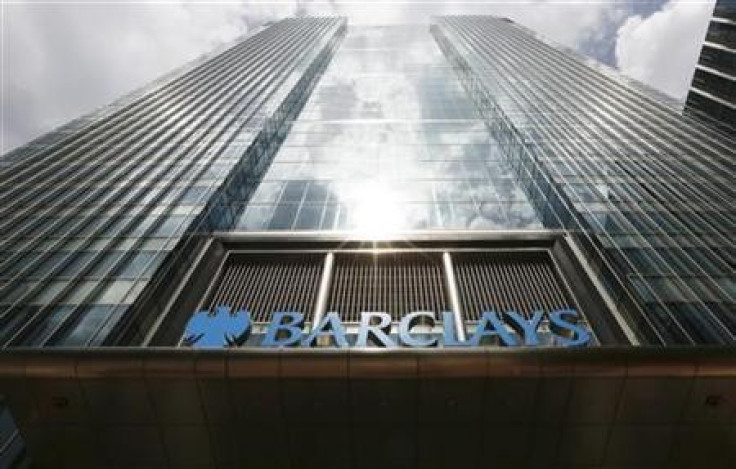 Britain's Financial Conduct Authority has revealed that Barclays Bank was the most complained about financial firm in the UK, in the first half of the year, after racking up 370,733 complaints from customers.
According the regulator's data on complaints and redress for the first six months of 2013, while Barclays' customer complaints fell 11% from the previous period, it still ranked number one in the chart.
However, of these complaints, 90% were closed in eight weeks, and 62% of closed complaints were upheld by the firm.
Lloyds TSB Bank came in second with 253,735 complaints but 93% of these were resolved within eight weeks.
MBNA Limited, Bank of Scotland and Santander came in at third, fourth, and fifth, respectively.
"We expect firms to put their customers at the heart of their business - an important part of this is the way they handle customer complaints," said Martin Wheatley, the FCA's chief executive.
"Publishing complaints data is a powerful tool that helps encourage competition between firms to improve their service to customers, and help consumers assess their relationships with banks and other providers."
Most Complained About Product
The FCA revealed that payment protection insurance (PPI) raked in the most complaints for bank between January and June 2013.
PPI was originally designed to provide loan repayment cover, should the customer fall ill, lose their job or have an accident.
However, millions of customers complained after saying that they never wanted or needed the policy in the first place.
Some1,786,626 complaints were opened during this period and accounted for 61% of new complaints.
General insurance complaints came in second with 313,860 grievances, accounting for 11% of new submissions, while current account problems came in third.
Complaints concerning credit cards came in third while savings, including cash ISAs, and other banking products came in fourth with 97,733 submissions [Figure 1].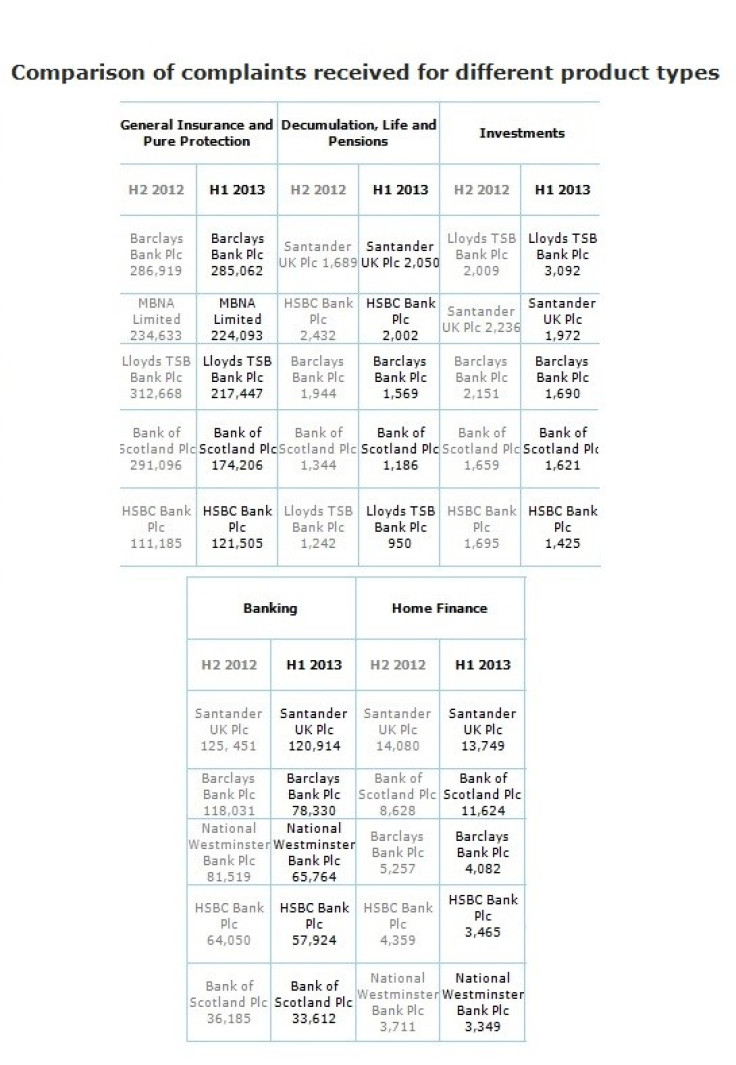 Redress
Overall, the FCA found that 51% of the complaints reported in the first half of 2013 were upheld, with £2.55bn (€3bn, $4.1bn) of redress paid to consumers.
Some 92% of the complaints reported in the first half of 2013 were closed in eight weeks, the highest percentage since this data was first published in 2006, said the regulator.
Compensation for general insurance and pure protection products, which includes PPI compensation, accounted for £2.4bn of the total.
This was followed by £54m for investment products and £52m for banking products, including current accounts, credit cards and savings products.
© Copyright IBTimes 2023. All rights reserved.