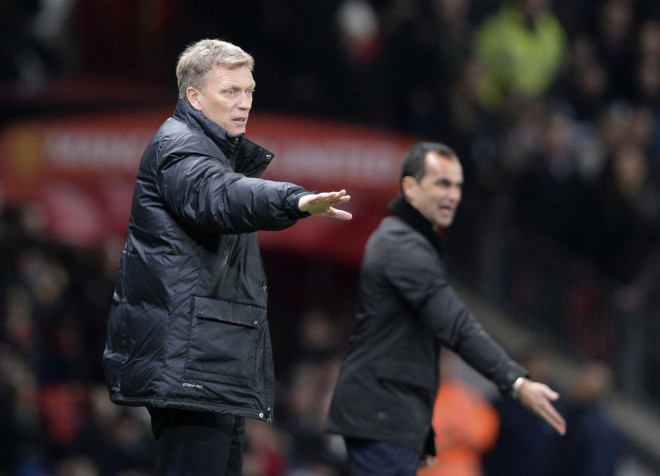 Everton manager Roberto Martinez believes that 76 points should be enough for Everton to clinch the final Champions League spot ahead of Arsenal.
The Merseyside club are currently one point behind the Gunners with three games to go and believes that Arsenal will drop points, which should allow them to overtake the north London club to the top spot.
Everton, who were leading the Gunners by two points, dropped three points against Crystal Palace after their 3-2 loss at home to Tony Pulis' side.
Any other mishap in the upcoming games is likely to put an end to their Champions League credentials, something which Martinez is hoping against.
The Gunners have an easier run in, with games against West Brom, Newcastle and Norwich to decide their position in the league table.
In contrast, Everton have to host Manchester City and travel to Hull and Southampton before the end of the season to secure full points. In spite of the same, the former Wigan manager insists that they will finish in the top four if they can win their next three games.
"I think if we win our remaining games we'll finish in the Champions' League," Martinez stressed.
"When you look in the past the average has always been far less than 76 points, there is only one season that has needed more than that total to get in.
"I would go as far as to say that if you get 76 points and don't get into the Champions League you can be proud and happy, just as you would be disappointed now if you get 71 points and get in.
"Arsenal have been in this situation year after year, so the real significance and importance is how many points you end up with and we are well aware that 72-76 points should be enough to get you in," he added.
The Spaniard will be without his first choice central defenders for their trip to Southampton, with Phil Jagielka and Sylvain Distin, both unavailable for the game. Kevin Mirallas is also out with a groin problem, which will make their task all the more difficult.
"Sylvain Distin won't be fit for this weekend. He has a hamstring injury, we don't know how long he'll be out, but we will find out within the next 48 hours if he will miss the remaining games," Martinez explained.
"With Kevin Mirallas, we thought at the time there was a bit of cramping, but he has a tear in his groin and this season is over for him because he'll be out for 3-4 weeks," he concluded.