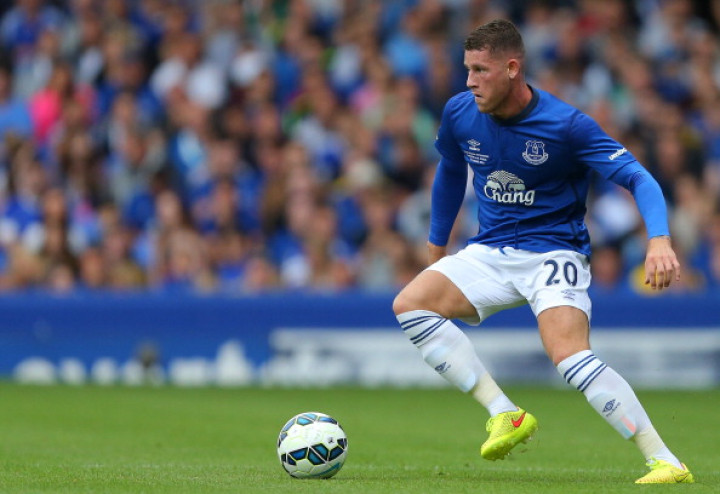 Everton manager Damien Martinez believes that Ross Barkley will go on to become the best England midfielder of all time.
The 20-year-old has established himself as a household name in the past season, showing great composure and ability for a player of his age. He was central to Everton's performances last season when they went on to accrue 72 points, a tally which in other seasons would have secured them Champions League football.
Barkley has also made his debut for the England national team and is being heralded as Roy Hodgson's secret weapon in the 2016 European Championships. The midfielder was out of action for the start of the season owing to an injury but is back in the squad and Martinez is confident that he will reach his potential sooner rather than later.
"There is no doubt in my mind he will be the best player England has ever had," Martinez said in an interview.
"Ross has everything. Normally a player has the pace and power to get around the pitch, or they have the vision to pick a pass.
"Ross can do both of those things. He is two-footed, he's intelligent and he is also in love with the game.
"All he wants to do is play football. When we played in our first Europa League game this season he was gutted to be injured, because he was desperate to play," he added.
His rise to fame brings its own set of problems for Everton, with Manchester United, Manchester City and Chelsea all believed to be interested in the player. City were vehemently linked with a move for the midfielder, but have been warned off the youngster by Martinez, who insists that Everton do not need to sell their stars to balance their books.
The Toffees broke their transfer record this season by signing Romelu Lukaku but the move is yet to pay off with the former Chelsea striker still finding his feet this season.
"The truth – and the key to his situation – is that we don't have to sell," he added. "We don't have to sell players to balance the books at Everton," Martinez concluded.