After a leak last night forced Marvel's hand, the first trailer for Avengers: Age of Ultron was released officially... and it's a corker.
Showing off more of the film than its status as a teaser trailer would suggest, we catch glimpses of all but one of the film's big stars (we'll get to that later) and are left with plenty of questions. Below we'll delve into the trailer shot by shot, breaking down its place in the story and uncovering its secrets.
We will be spoiler-conscious, but obviously if you wish to see the film knowing as little as possible you should probably turn back now.
---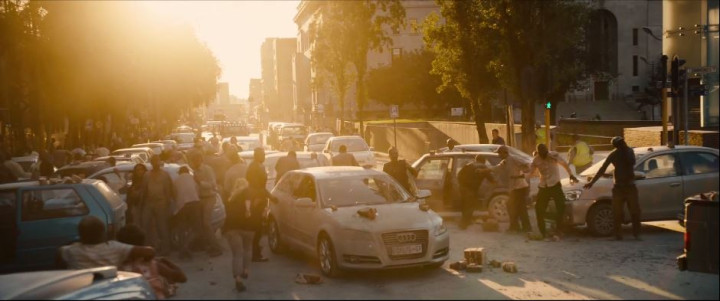 Scenes of destruction and panicked civilians set the scene as the film's primary villain gives us a voice over. It's very similar to the opening of the first Avengers film's first trailer. James Spader's Ultron tells us: "I'm going to show you something beautiful: everyone screaming for mercy. You want to protect the world, but you don't want it to change."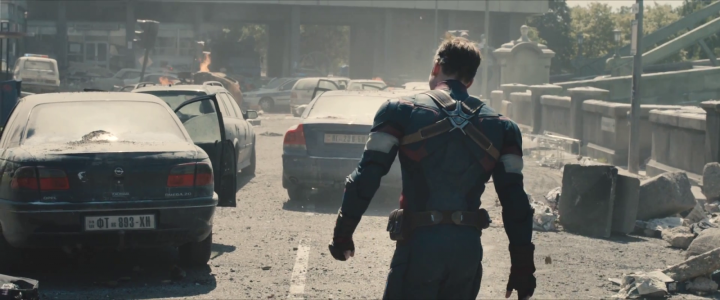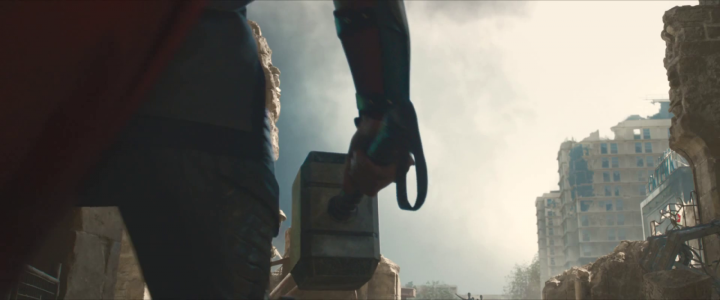 We see shots of Captain America (Chris Evans) and Hawkeye (Jeremy Renner), seemingly in the film's fictional eastern European country of Transia, before a shot of Thor (Chris Hemsworth) in a scene that is most-likely Johannesburg.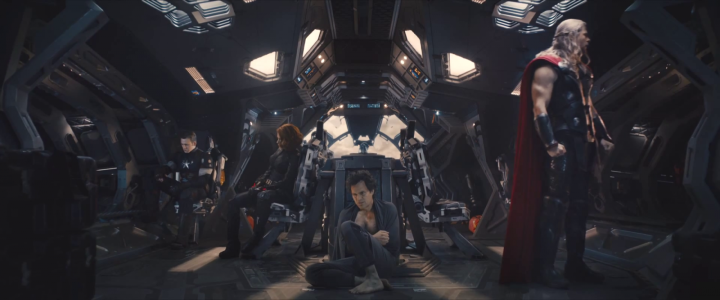 Perhaps the best shot of the trailer shows Cap, Thor, Bruce Banner (Mark Ruffalo) shaking, presumably having transformed back from being The Hulk and Black Widow (Scarlett Johansson) aboard the Avengers' Quinjet. They do not look happy.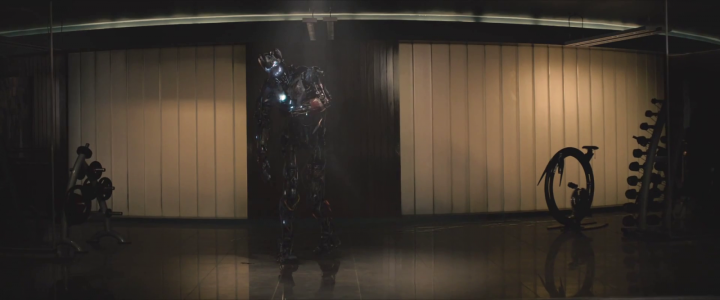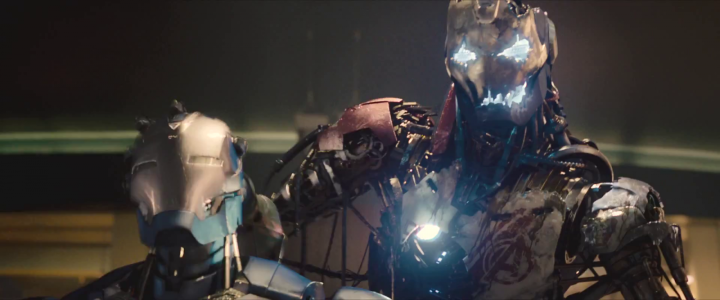 "You're all puppets tangled in strings," continues Ultron as he makes his debut at Avengers Tower (formerly Stark Tower) when he crashes their party spectacularly.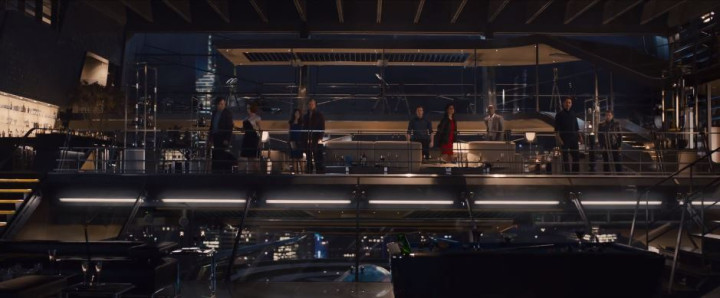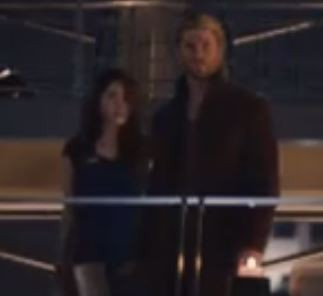 We see reaction shots from our heroes, including this one of the whole gang. We see Banner and Black Widow to the far left, Tony Stark (Robert Downey Jr) and Hawkeye to the right, James Rhodes, aka War Machine, to the left of Stark then Cap and Maria Hill (Cobie Smulders) left of them. Thor is also there with a woman by his side, the assumption is it'd be girlfriend Jane Foster (Natalie Portman) but zooming in I don't think it is.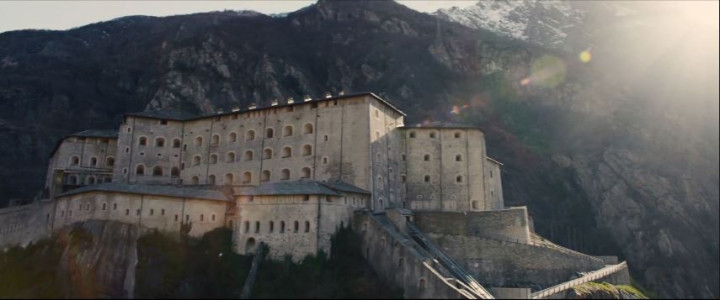 Cut to Iron Man and a shot of Bard Fortress in Italy, which is believed to be standing in for a Hydra stronghold.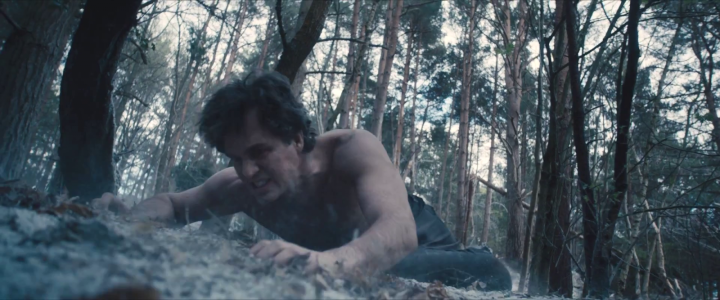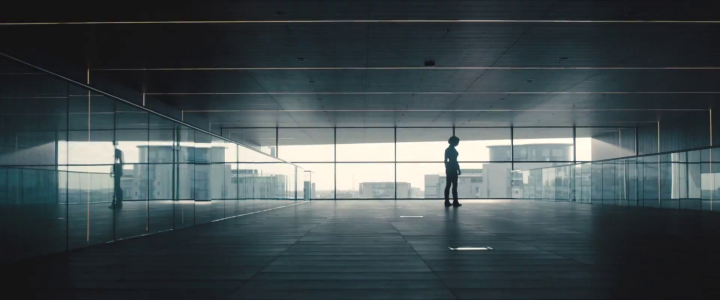 We see a few shots from action sequences surrounding Bard Fortress and more scenes from Johannesburg. Banner is seen in a snow-covered forest with what looks like a wrecked tank behind him as he falls to the ground. Then there's a shot of Black Widow silhouetted against windows, probably from the South African scene.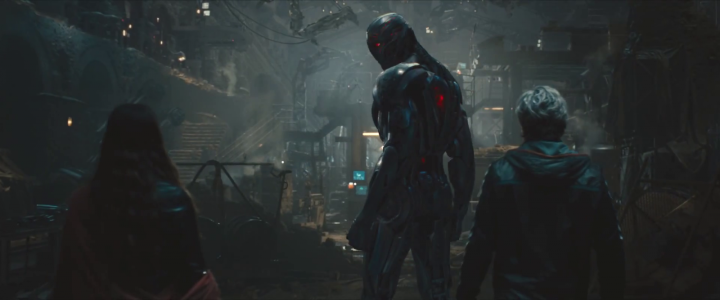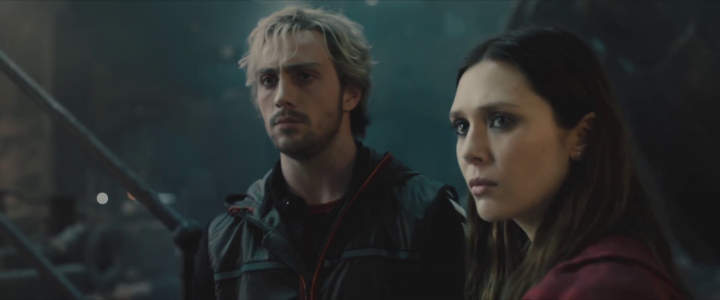 We're then introduced to the twins, Scarlet Witch (Elizabeth Olsen) and Quicksilver (Aaron Taylor-Johnson) who were glimpsed at the end of Captain America: The Winter Solider. They are both being held by Hydra, possibly at Bard Fortress, and are known to side with Ultron early on in the film. Could Ultron break them out? It certainly looks like he's caused a lot of damage.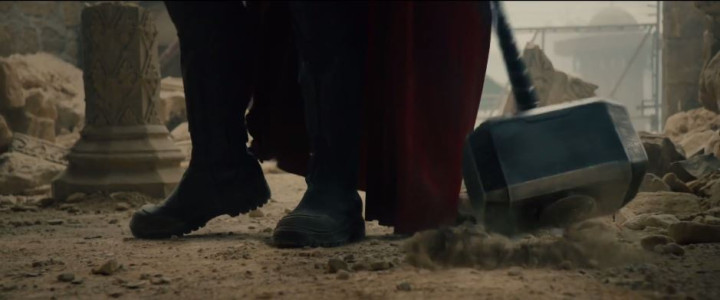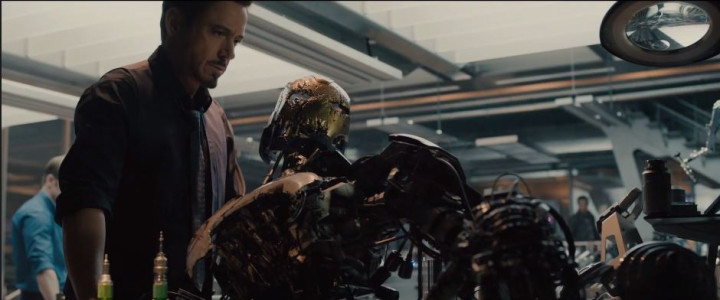 Thor is seen dropping his hammer (what might cause that!?) before Stark says, "It's the end, the end of the path I started us on" as we see a shot of him standing over one of Ultron's bodies. He can transfer between the numerous androids we see and is essentially all of them.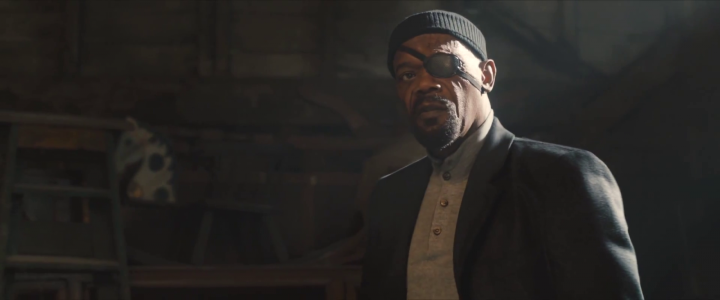 Why hello there Samuel L Jackson!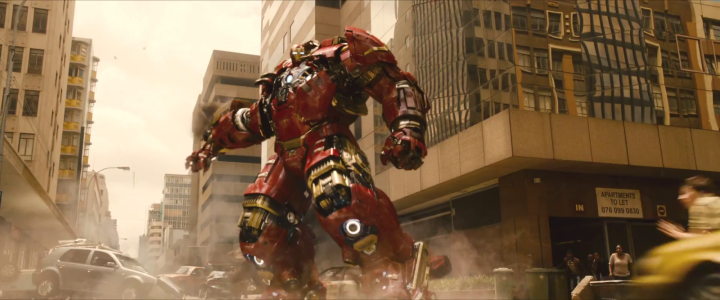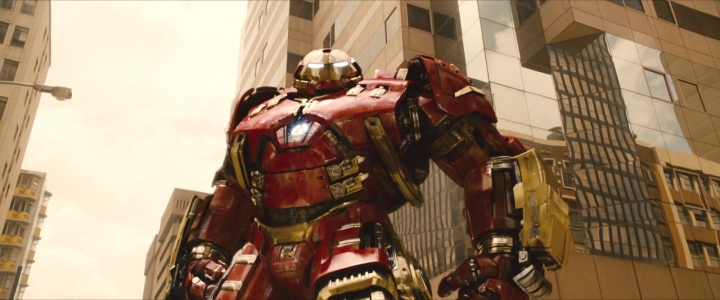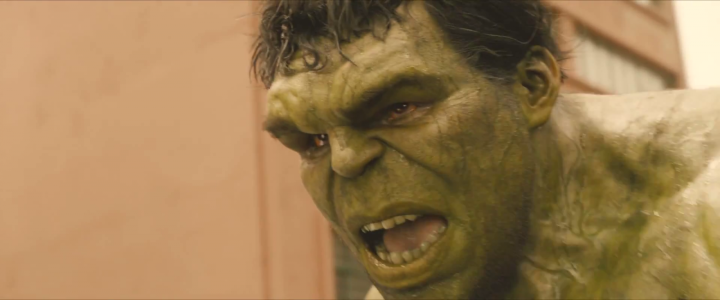 Here we go. Shots from the scene that will be putting bums on seats next year: Hulk vs Iron Man in his Hulkbuster armour. This takes place in Johannesburg, which is rumoured to be the setting from the start of the film – so perhaps this scene isn't as dramatically important to the story as we thought.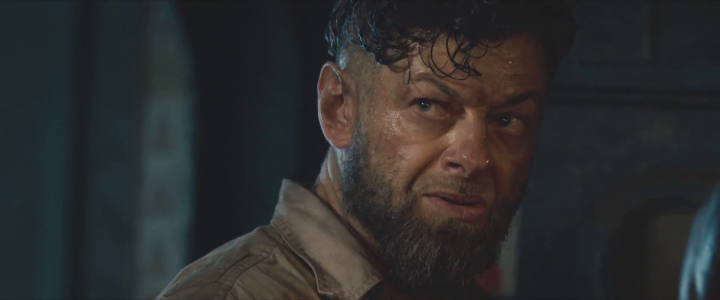 A number of shots follow from various places, including the first shots from scenes shot in Asia, which show Cap on Black Widow's bike. There's also this glimpse of Andy Serkis' character, who many are speculating is Ulysses Klaw.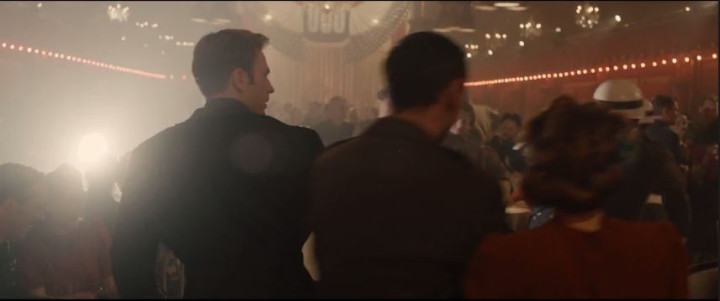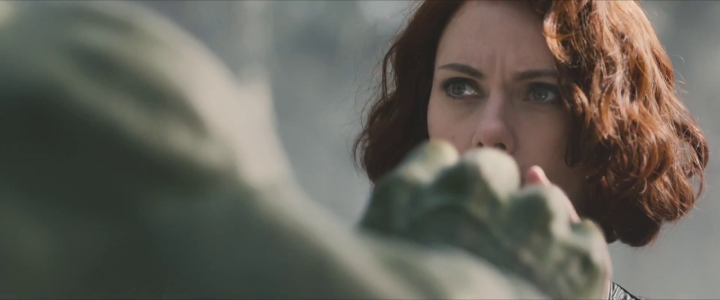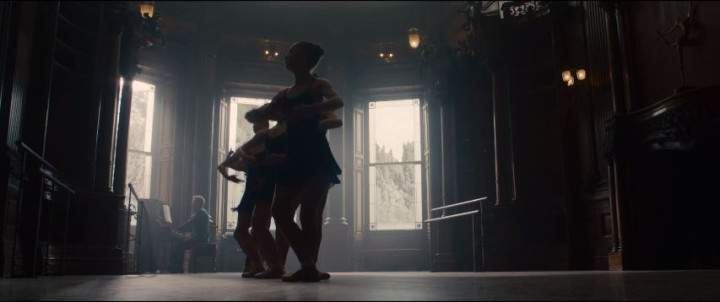 From a succession of shots these three stick out. First there's Cap in an apparent flash back sequence with who appear to be a young Tony Stark (Dominic Cooper) and Agent Peggy Carter (Hayley Atwell). Another shot shows Hulk's hand meeting that of Black Widow's, perhaps indicating that the two characters are growing closer. There's then a strange shot of ballet dancers with a man in the background playing piano. Who is a mystery.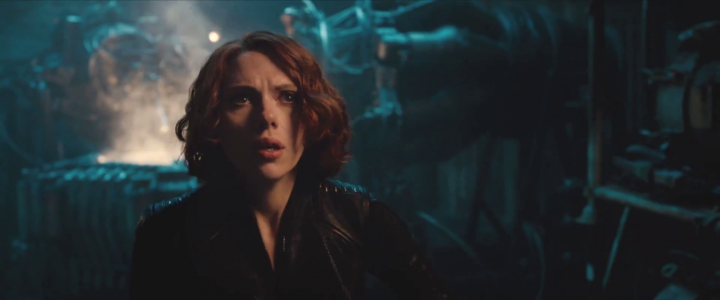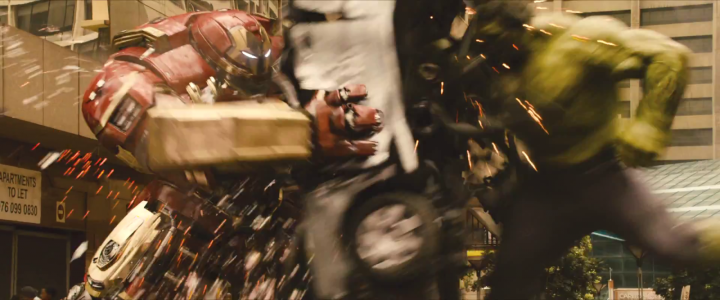 Another quick succession of shots is highlighted by Thor grabbing Stark by the throat. Hinting towards the creation of Ultron being Stark's fault. There's also a shot of Black Widow looking terrified before more shots of Hulk and Iron Man going at it.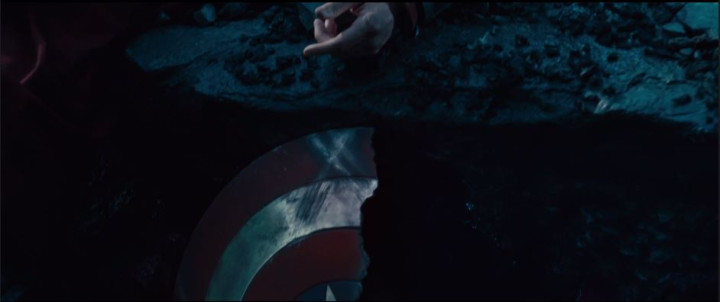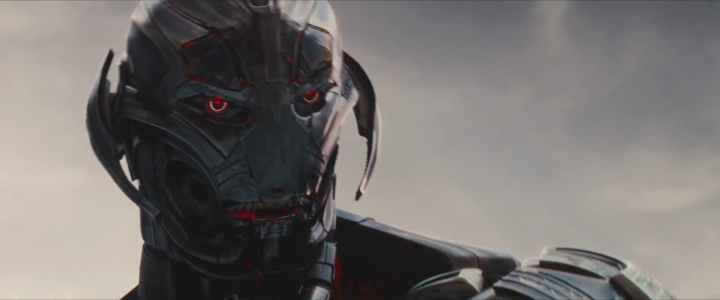 Ultron caps the trailer off by saying "There are no strings on me," furthering a Pinocchio analogy that will carry through the film. As he says this we see a shot of Thor lying still which pans to Cap's broke shield (most likely a dream sequence) and then a final shot of Ultron.
Thank you to Collider for many of the screengrabs.
Avengers: Age of Ultron will be released on 24 April 2015.