"Mass Effect 3" is undoubtedly one of the biggest action Role Playing Game (RPG) and First Person Shooter (FPS) releases of the year. The final instalment of BioWare's critically acclaimed trilogy of video games garnered an incredible amount of hype and buzz prior to its release.
Once released, the game itself, however, drew a lot of flak - thanks to its controversial ending.
The debate over the conclusion of "Mass Effect 3" took on so much importance franchise aficionados and gamers worldwide that it was reflected with an impact on sales figures inside the first few days of its release. Sony and Microsoft - makers of the hugely popular PlayStation and Xbox 360 gaming consoles - launched intense marketing drives.
It now appears Microsoft's drive had more impact. Apparently sales figures suggest the Xbox version sold significantly more numbers across the US than the PS3 game - the former sold 943,000 units and the latter in the range of 235,000, for the month of March.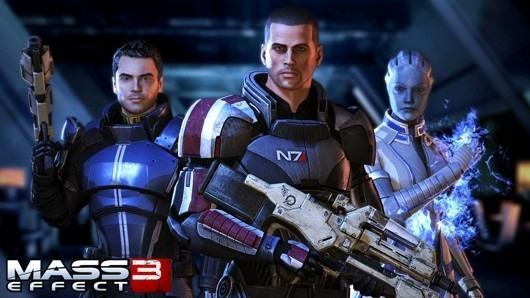 The amount of hype, both intentional and otherwise, for the series meant it stole the limelight from other FPS games released in the first quarter of the year.
"Mass Effect 3 was #1 title in March, 943K units on Xbox 360, outsold PS3 version 4:1. #NPD," tweeted Aaron Greenberg, Microsoft Entertainment Chief, boasting about the game's sales records.
According to slashgear, the game is not really the first to have sold more copies on the Xbox than the PS3. The simplest reason for that could just bethat there are more Xboxes than PlayStations in households. The point, however, is that very few games have secured so comprehensive a margin of dominance. Another reason could be that "Mass Effect 1" was an Xbox exclusive, while the second installment was a timed exclusive... meaning the series probably has more fans on the Xbox than the PlayStation.
It seems the "Mass Effect" series has deep Xbox roots. Nevertheless, a spread of 4:1 is a rare feat.
MUST READ: Apple's Top 5 Most Anticipated and Rumoured Products for 2012
MUST READ: Apple Denies US Govt Accusation of Collusion on E-Books' Pricing