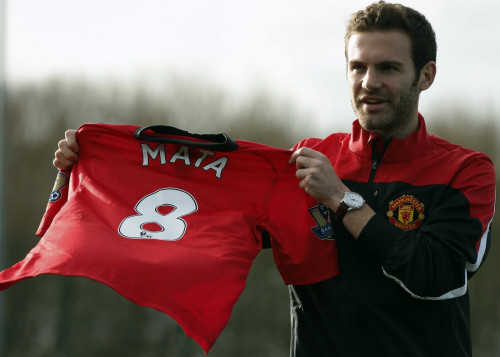 Juan Mata asked some of Jose Mourinho's former player for advice about how to work under the Portuguese boss when he returned to Chelsea last summer, according to reports in Spain.
Although Mata has now left Chelsea for Manchester United, the reports suggest the Spanish playmaker was desperate to stay at Stamford Bridge and did all he could to build a working relationship with Mourinho.
Spanish newspaper AS claims Mata made huge efforts to understand Mourinho's ideology, and even picked the brains of players such as Esteban Granero, who worked under Mourinho at Real Madrid.
Granero, who is on loan from QPR at Spanish club Real Sociedad, is a close friend of Mata from their days in the Real Madrid academy, and last season they used to meet a lot in London.
The QPR loanee played during two season under Mourinho and although he left Real Madrid in the summer of 2012, his relationship with the Portuguese was excellent and the pair have praised each other several times.
"Mourinho makes you feel special. He is very close to the players, he talks a lot with everyone and if he believes that you can improve - he pushes you until you get it. He is a star on the bench," said Granero.
Meanwhile, the Portuguese boss also praised Granero during his time at Madrid.
"It pained me to leave Granero in the stands because nobody works as much as he does."