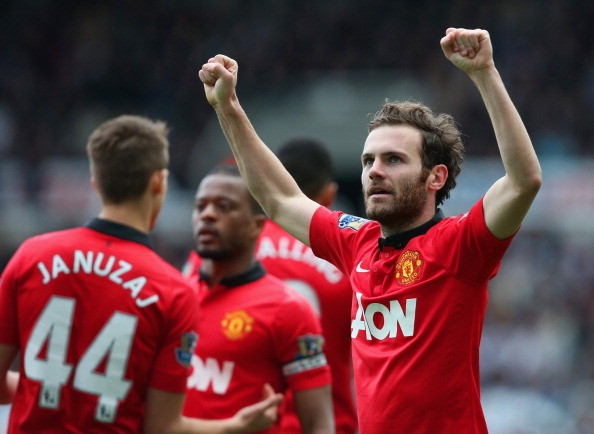 Juan Mata has argued that there might be a silver lining to the cloud of no European football for Manchester United next season as the side compete with Tottenham for the final Europa League place.
Mata made the move to United in January when the side were still hopeful of getting back into the fight for a top four finish but such a scenario never eventuated and now they are left hoping to participate in Europe's second tier competition instead.
Ryan Giggs has insisted they will aim to leapfrog Tottenham and show they are still a force to be reckoned with across the continent but Mata has admitted that after seeing Liverpool use their lack of European football to their advantage this season, he believes United can do the same.
"It can definitely be an advantage in the league [not having European football]," he said, according to the Manchester Evening News.
"Of course, I would rather be playing in the Champions League, but if we take Liverpool as the example — you have a team who have fought all the way to the finish without having played in the Champions League.
"There are huge demands at this club. If you don't win the league one year, you must win it the next year.
"Next season we have to demonstrate that the club has not lost its essence; has not lost its mentality; has not lost its competitiveness; and it has not lost its identity."
The departure of David Moyes will allow for a new dawn at a club still reeling from the retirement of legendary manager Sir Alex Ferguson. Their fall from title winners to seventh position with one game to play in the season has been well-documented but the possible arrival of Louis Van Gaal to the dugout is filling United fans with hope for a new chapter.
And while Mata wouldn't talk too much about the manager, who hasn't been confirmed as United's main man just yet, he hinted that the players would have great respect for Van Gaal's history of success.
"I've never met him," he said. "I know what kind of history he has, the titles he has won and the kind of football he is playing with Holland.
"But I don't think it's good to talk about a coach who is not our manager."