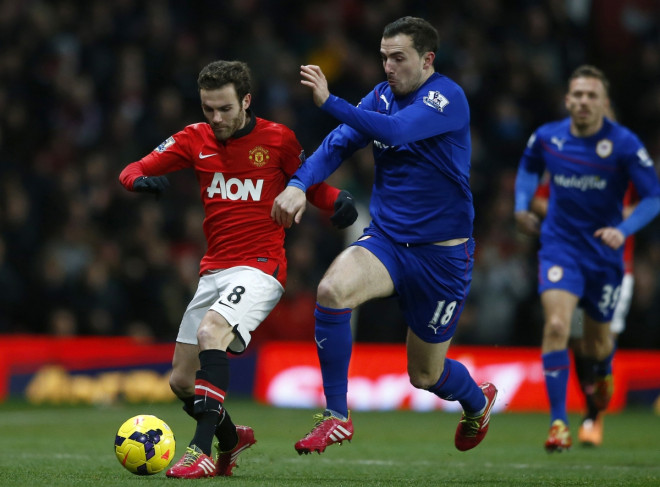 Manchester United midfielder Juan Mata claims his side can still turn around their wretched season by winning the Champions League, as he did with Chelsea in the 2011-2012 season even though the blues were not favourites to conquer Europe.
The Spaniard remembers his debut campaign at Chelsea when even though they finished sixth in the Premier League, the club had their most successful season ever, winning the FA Cup against Liverpool and winning the Champions League against Bayern Munich after beating Barcelona against all the odds in the semi-final.
The Spaniard cannot play Champions League this season as he has already played for the blues in the group stage, but he claims United can follow Chelsea's footsteps and defeat Bayern Munich in the quarter-finals even though the German side are tipped to win the trophy.
"The whole world knows how tough it will be, but I recall my first year at Chelsea, when we won the Champions League against the odds. Let's wait and see," Mata was quoted by Inside Spanish football.
At the same time, the Spanish maestro is optimistic about his chances of featuring in the Brazil World Cup despite manager Vicente Del Bosque not including him in the latest Spanish squad.
"It's hard. It has always been hard, ever since my first time. I expect it'll be very difficult for Del Bosque to pick the 23 players. Luckily I have been in all the big competitions since I made my debut and I still have high hopes."
Furthermore, Mata admits his happiness after his decision to leave Chelsea for Manchester United during the latest transfer window.
"I felt appreciated at Chelsea and I still feel appreciated, from all the comments that get back to me. They were two fantastic years, during which time the fans voted me best player and I'll never forget that," he said.
"Manchester United is always going to have great players, because of its history and the reputation it has around the world. When you are on the outside you realise what a big club it is, but when you are on the inside is amazing to see the level of support there is around the world."