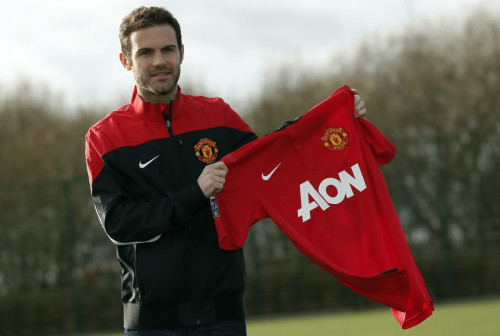 Juan Mata's father, who is also his agent, believes that the Spanish maestro's move from Chelsea to Manchester United has been a good deal for all three parties.
The 25-year-old sealed his £37.1m move to Old Trafford at the weekend after been a peripheral figure under Jose Mourinho during the first part of the season and is now motivated about his new challenge.
Asking in an interview with Spanish radio station Onda Cero how the Blues accepted the sale, Mata's father said: "I believe that Chelsea understood that it was not comfortable to have a player that is very loved by their supporters sitting in the bench. That situation and the economic proposal have been the key of the deal.
"Despite Chelsea telling us that they did not want to sell Mata I believe there were no other choice. I think that the three parties win. Chelsea because they earn £37m, Mata because he feels that he can be an important player again and United because they have signed a long-term target."
Mata's father revealed that they did not ask Mourinho if the player was free to go as they made the negotiations directly with the Blues official.
"We did not have contact with Mourinho, I guess Chelsea contacted him but personally we did not do it," he added.
Nevertheless, he claims that now is time to see the future and forget about Chelsea where the ex-Valencia man excelled during his first two seasons but struggled since Mourinho's return to Stamford Bridge last summer.
"It is time to speak about the future and not about the past," he added. "We now see a new horizon of happiness. United supporters have received him with hopes and he is exciting.
"I am very happy because this days I have seen Mata with the same illusion that he had when he started to play football as a kid.
"We are very excited about this opportunity. He was not used to not playing and now we hope that he can feel himself as an important player again.
"His life has changed because United has opened him a new door to get more playing and increase his chances of playing the World Cup."