Arsenal defender Mathieu Debuchy still hopes to leave the Gunners during the January transfer window. Debuchy, 31, sits firmly behind Hector Bellerin in the pecking order at the Emirates having been limited to just 16 minutes of first-team football this season.
A thigh injury has heightened his current woes and with no return to Arsene Wenger's starting XI in sight, the former Newcastle United full-back is looking for a way out.
Debuchy found himself in a similar scenario last season, returning to France to join Bordeuax on loan in hope of salvaging his campaign. Manchester United, then managed by Louis van Gaal, made an attempt to sign him during the January transfer window, only for the Gunners to block the move.
Speaking to L'Equipe, Debuchy explained he "did not appreciate" Wenger's decision to block a move at Old Trafford.
"I wasn't playing a lot, it was United, there is nothing else to say. For me it was almost unexpected, but the coach said no. It is something I did not appreciate," ESPN report. "He wasn't using me, so I didn't see his interest in doing that."
Debuchy also saw attempts to leave the club during the summer transfer window blocked and as a result, his relationship with Wenger has deteriorated further.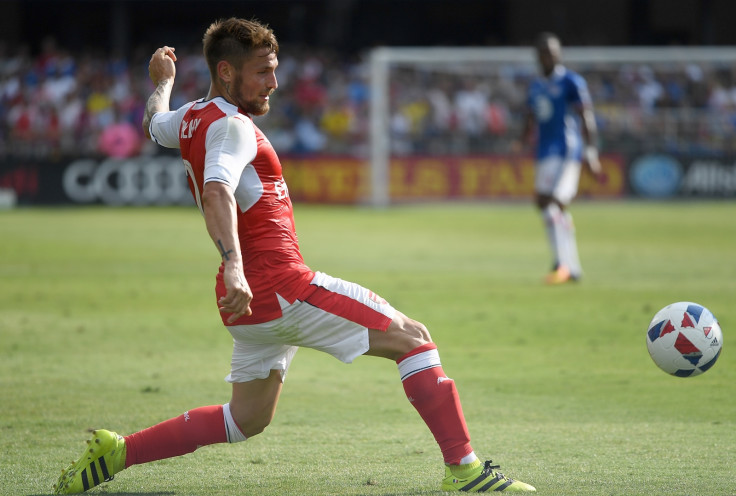 "Have I asked for an explanation from Arsene Wenger? No not since last January. Before my loan to Bordeaux, I was often in his office. But since, I have not felt the need, I have not wanted to. We acknowledge each other, we say hello – nothing more.
"What do I hope for in the next window? A way out. I want to tackle a new challenge, to get back involved, just to do my job well. I miss not having the excitement, the adrenaline.
"I would prefer a transfer but I am just an employee. If the club says no to me, what can I do?"