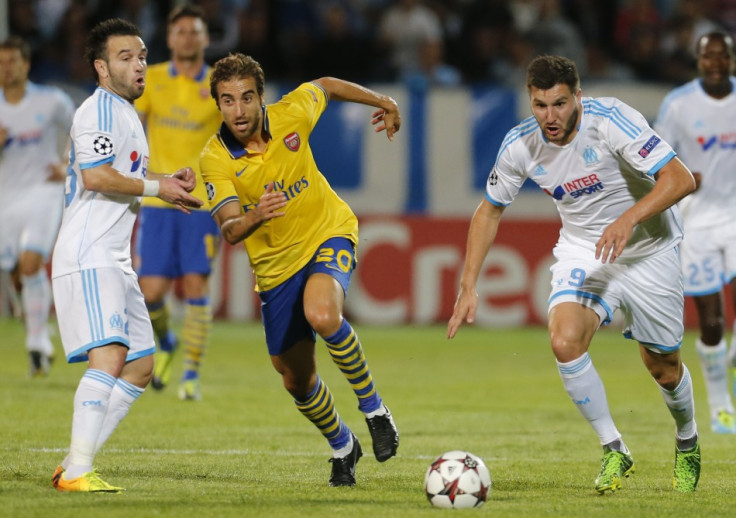 Mathieu Flamini has offered his apologies to Arsenal fans for failing to live up to expectations against Stoke City in their 3-2 defeat at the Britannia Stadium.
The Gunners went 1-0 down within a minute of the start and ended the half 3-0, giving themselves an impossible task of securing anything from the tie. Arsenal came back firing on all cylinders in the second half with goals from Santi Cazorla and Aaron Ramsey but failed to find the decisive goal as Calum Chambers was sent off for two innocuous yellow cards.
Alexis Sanchez missed an open goal in the beginning of the second half while a lot of shots were deflected out of target en route to goal. However, their profligacy in defence in the first half gave them too big a mountain to climb in the second period.
The Gunners find themselves in sixth spot, two points adrift of United, who have a game in hand.
Arsenal have won only once in their last eight visits to the Britannia, with their last win coming in February 2010, something that Arsene Wenger needs to work on if they have to challenge for the title.
"[We can't defend like that], we have no excuses. We came here and wanted to come back with the three points, especially when we were coming back from a good run of games, but today we did not start the game well at all," Flamini told www.arsenal.com.
"We conceded a goal after [19] seconds and after that we had an opportunity to come back into the game but we couldn't score. We are very upset with ourselves and very sorry for our fans, who travelled here.
"It is a difficult day for us, the only positive thing today is the character we showed, because we didn't give up, we pushed it until the last minute. Unfortunately we didn't manage to get the draw," he concluded.