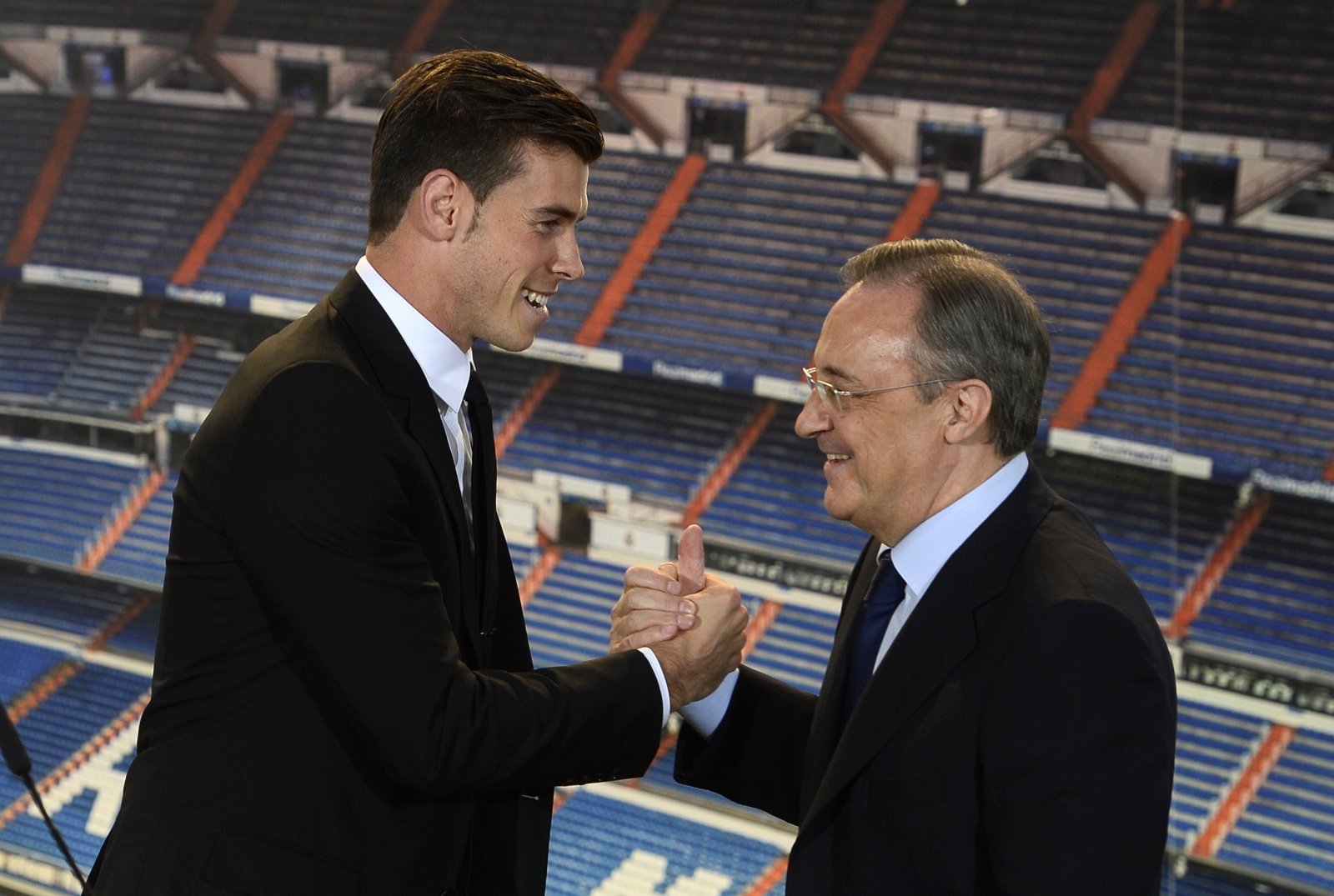 Real Madrid president Florentino Perez has revealed that Manchester United approached Gareth Bale, Karim Benzema and Raphael Varane during the summer transfer window but he turned down a €100m (£72.9m, $111) bid to secure the former Tottenham hero. Perez, meanwhile, claimed that he never though Sergio Ramos was going to leave the Santiago Bernabeu despite reports linking him with a move to Old Trafford.
There was much speculation over what would happen between the Spanish giants and United during the transfer window which finished with the collapsed joint move between David De Gea and Keylor Navas. But months before, Spanish newspaper AS already claimed that the Mancunians had approached Real Madrid to enquire about the availability of the BBC (Bale, Benzema and Cristiano) and as well as Varane.
The speculation about Bale continued until the last day of the transfer window amid Louis van Gaal's intentions to complete his summer overhaul with a marquee signing.
But when asked during an interview with Cadena Ser whether reports claiming United made a €100m bid to lure the Welshman back to the Premier League, Perez said: "No. It is not true. We just know that Manchester United expressed their interest in Bale, Benzema and Varane.
"Benzema and Bale know they are in the best club in the world. Where will they be better anywhere else other than here?"
Ramos was also heavily linked with a move to Old Trafford since stories emerged in June that he had decided to put an end to his career at the La Liga giants after growing frustrated with the club's president over the unsuccessful negotiations to get a new improved contract. Louis van Gaal appeared then to be open to the possibility of his signing after saying: "Maybe Mr Ramos is in the process, you never know."
But after Real Madrid agreed to give him a lucrative pay rise, Ramos opted to snub the possibility of a move to Old Trafford to sign instead a new deal at Real Madrid. Asked whether he though the captain future at the Santiago Bernabeu was over, Perez said: "There is nothing to talk about. Nothing eventually happened".
"But United interest, the media, journalists who wanted to hurt (Real Madrid)... But it was just another episode of the summer. I never though he was going to leave. Maybe you thought that but he was never close to leave us."