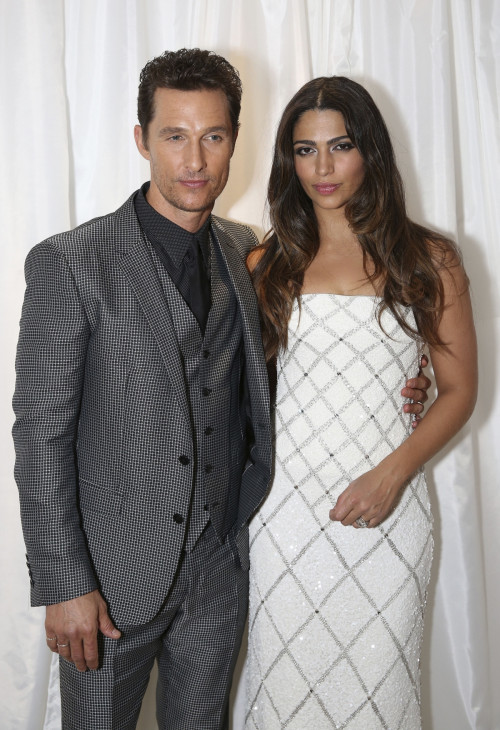 Hollywood glamour came to London as the cast of Dallas Buyers Club braved the British weather for the film's UK premiere.
Matthew McConaughey cut a fine figure on the red carpet accompanied by wife Camila Alves at the Curzon cinema in Mayfair.
The couple had flown in from Rome, where they had attended the Italian premiere of the six-time Oscar nominated film.
Camila, 32, looked stunning in a white and silver sequined, off the shoulder gown. Always the gentleman, her husband borrowed a coat to keep her warm on the rainy red carpet.
Meanwhile, Oscar-nominated actor Jared Leto walked the carpet alone, but he made the most of his moment in the spotlight, posing for the cameras in his black fedora hat, as he revealed his stripy purple socks and zigzag printed shoes.
Appearing on the Radio 1 Breakfast Show with Nick Grimshaw, the 42-year-old star who shot to fame in the 1994 teen drama My So-Called Life, said: "I don't want to sound like a jerk right now, but someone told me yesterday that I've won over 30 awards for it already. I didn't even know there were 30 awards to win. The big ones were the Golden Globe and the SAG award recently … it's been great."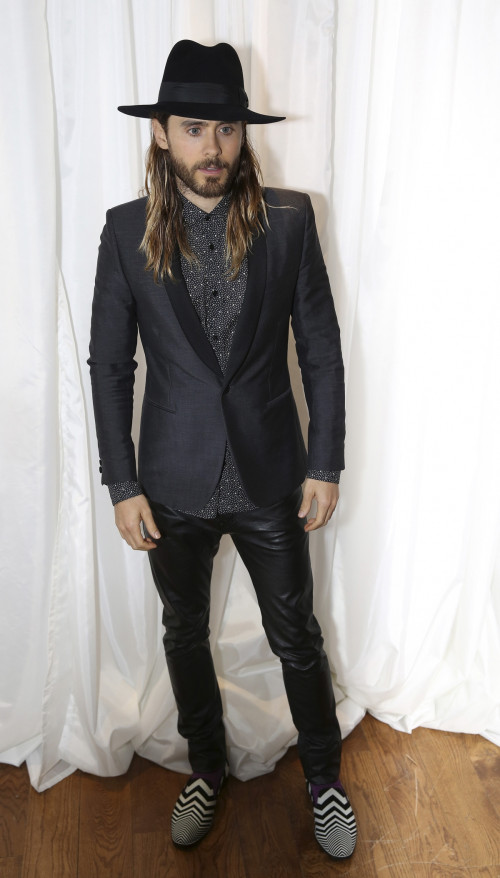 The actor, who portrays an HIV-positive transgender woman in the film, described it as "a labour of love."
"I hadn't made a film in almost six years. I wasn't looking to make a film really but I ended up reading this script and I fell in love.
"It took six years for this to come to me, it took 20 years to get this film made and eventually they were barely able to cobble together the budget. We shot it in 25 days, no lights, there are more lights on this set [at Radio 1] than there were in the entire film," he explained.
"It was an intense character, I was in character the entire time. It was really transformative."
Matthew McConaughey has been nominated for the best actor award at this year's Oscars for his performance in the film as Ron Woodruff, an AIDS patient who began smuggling FDA unapproved drugs into Texas from Mexico.