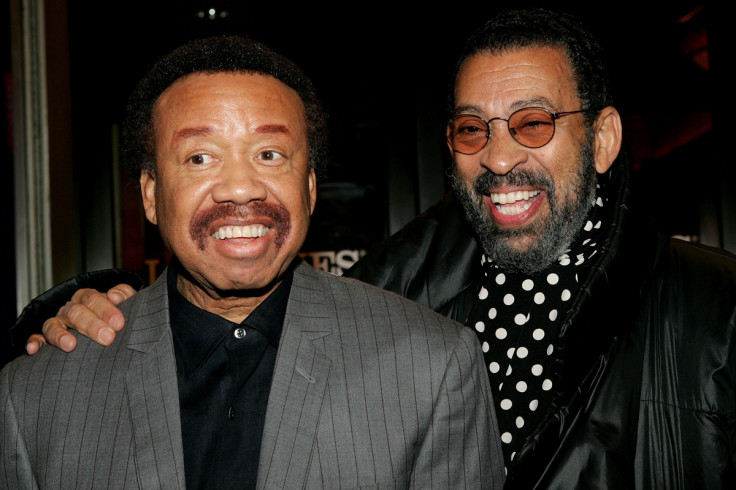 Maurice White, singer and co-founder of 70's soul RnB group Earth, Wind and Fire has died following a long battle with Parkinson's disease. He was 74. A representative for the band confirmed that he died in his sleep in Los Angeles on the morning of 4 February.
"My brother, hero and best friend Maurice White passed away peacefully last night in his sleep," White's brother and bandmate Verdine wrote in a statement. "While the world has lost another great musician and legend, our family asks that our privacy is respected as we start what will be a very difficult and life changing transition in our lives. Thank you for your prayers and well wishes."
"The light is he, shining on you and me," the band added on Twitter.
White was born in Memphis in 1941, the son of a doctor and grandson of a New Orleans piano player. Displaying a musical talent at an early age, he studied at the Chicago Conservancy. During the 1960s, he backed Muddy Waters, the Impressions and worked as a session drummer in Chicago. He formed Earth, Wind & Fire in Chicago in 1969. The band was one of the early acts to break the colour barrier in pop music, and in 1979 became the first African-American act to sell out New York's Madison Square Garden.
Famed for an eclectic style that drew inspiration from funk, jazz and RnB, Earth, Wind and Fire set the tone for soul music scoring a string of hits in the 1970s including September, Shining Star, After the Love Has Gone and Boogie Wonderland.
Maurice White also had a substantial side career producing other artists, including Barbra Streisand and Cher. In the 1970s, he co-wrote and co-produced the Emotions' number one hit, Best of My Love.
White had been battling Parkinson's disease since 1992, and was forced to stop touring with the band in 1994 after his health had reportedly deteriorated, but he remained active in managing the group's business activities.
Earth, Wind & Fire enjoyed a resurgence after the election of President Barack Obama, who invited the band to perform at the White House in 2009.
Earth, Wind and Fire have sold more than 90 million albums around the world, according to The Associated Press. Several of their albums went multiplatinum, including 1975's That's the Way of the World, the following year's Spirit and 1977's All 'n' All. They won six Grammys over the course of their career. In 2000, they were inducted into the Rock and Roll Hall of Fame.
Rolling Stone included the group's 1975 single, That's the Way of the World, on its list of the 500 Greatest Songs of All Time.
They were nominated for 17 Grammy Awards, winning six. Earth, Wind & Fire was due to be honoured this year with a Grammy lifetime achievement award.
White said in an interview with The Associated Press in 2000 that he wanted the band's music to inspire instead of just entertain. "That was the whole objective, to try to inspire young people to believe in themselves and to follow through on their ideas," he said. "We've touched so many people with these songs."
"We live in a negative society," White told Newsweek at the height of the band's success. "Most people can't see beauty and love. I see our music as medicine."
Fans and names from the music world have been paying tribute to White on Twitter.