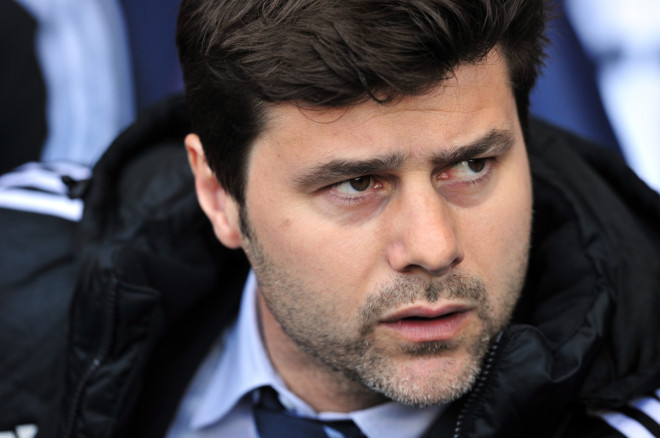 Squad Overhaul
Fulham used eight players more than any other club during the 2013/14 Premier League season and among those sides in close proximity is Tottenham, who used 29 in the top flight. A massive 49 players have come and gone from Spurs across the past two transfer windows and yet Mauricio Pochettino inherits an unbalanced first-team squad still reeling from last summer's haphazard transfer policy. A ruthless streamlining is required.
Find Antidote to Failing Youth System
Having already nurtured the talent of Theo Walcott, Gareth Bale and Alex Oxlade-Chamberlain, there was little doubt Pochettino was acquiring a youth system at Southampton at the peak of its powers. The reality at Tottenham is the club's academy system produces a quantity of players at odds with both the investment, facilities available and ambitions on the field. Ex-captain Ledley King is the last significant name to graduate from the youth ranks and while Pochettino can't be expected to turn around within a single season yet alone five, he can set in motion a change of emphasis at the club.
Address Media in English
To guard against being misconstrued in his first 18 months in the Premier League, Pochettino enlisted the services of an interpreter during pre and post-match press conferences despite being near-fluent in English. If Southampton supporters found such dealing with the media endearing, then Tottenham supporters are unlikely to sympathise with such a policy and will demand a connection with their new manager whose wages they finance. With little association with Spurs bar like-minded ambitions, it's crucial the Argentine builds a connection with the Lilywhites following
Sign Adam Lallana
After allowing over £100m to be spent in attempting to replace Gareth Bale, it's time Pochettino makes up for lost time and brings with him the heir to the Welshman's throne at Tottenham. In Adam Lallana there is the ideal candidate for the role to spearhead Tottenham's assault on the top four, with dynamism from both flanks and an ability to win games on his own. There will require no introduction to what home fans call 'the Spurs way' of playing either, whatever that means.
Calm Daniel Levy's Expectations
Success in Pochettino's first season at Tottenham will come via two routes. The first is to defy the improvements of their rivals and qualify for the Champions League for the second time in the club's history. The second, is to convince chairman Daniel Levy, who has made the 42 year the 11th manager of his reign at the club, that not only is a top four assault unrealistic in his first season but gradually building a squad will can produce longer-term success. A five-year deal suggests Levy can be convinced, but Harry Redknapp, Andre Villas-Boas and Tim Sherwood's ruthless ejection says otherwise.