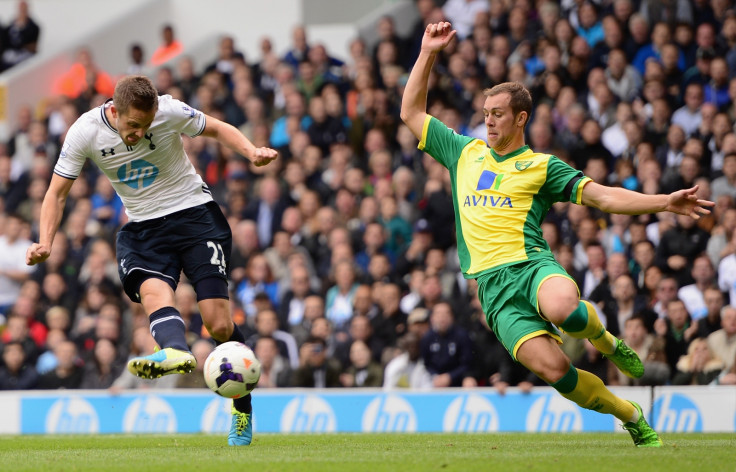 Tottenham Hotspur manager Mauricio Pochettino admits it's a shame Gylfi Sigurdsson left the club to join Swansea City, admitting he later realised he was the 'perfect player' for his side.
In one of the first departures of Pochettino's tenure at White Hart Lane, Sigurdsson left the club to rejoin Swansea City in July 2014, with Ben Davies and Michel Vorm leaving the Liberty Stadium for north London as part of the deal.
The Iceland international, signed from Hoffenheim during Andre Villas-Boas' spell in charge, spent just two seasons at the club and instantly became an integral first team player on his return to south Wales, having excelled there on loan during the 2011-12 season.
Tottenham face Swansea in their Premier League clash on Saturday (3 December) with Sigurdsson expected to line up against his former club. Speaking at a press conference on Thursday, Pochettino admits the club may have been too hasty in allowing him to leave.
"When we arrived at Tottenham, he was a player that was difficult to assess," Pochettino said, ESPN report. "The decision was made when we were in Seattle to play a friendly game I remember he was in the starting XI and I had a call to say: 'Okay, the agreement is done with Swansea.'
"In that moment, we had 34 senior players, and to take the decision was too difficult because we did not have enough time. I think after he moved to Swansea we saw his development, at Swansea he was a perfect player for us."
Despite the regrets, Pochettino insisted there was nothing the club could do to prevent the former Reading youngster from leaving. "When the club and a player [Sigurdsson] decide to move, there is nothing you can do."