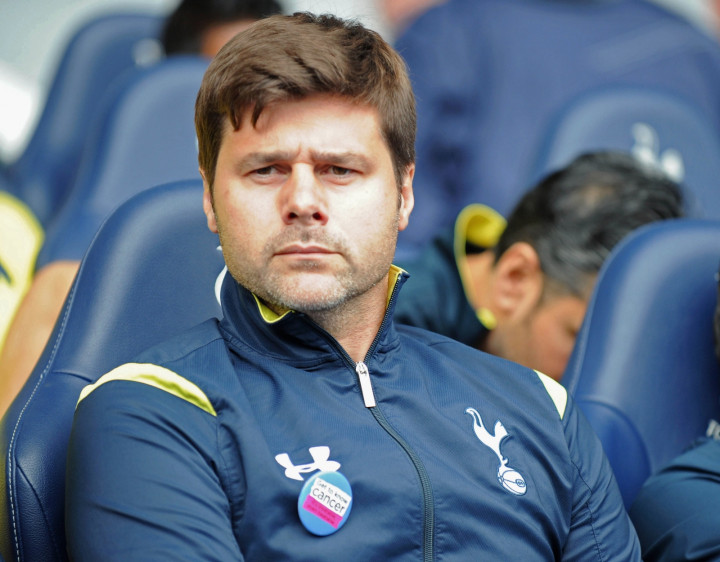 Tottenham Hotspur manager Mauricio Pochettino is hoping he can emulate the legacy Arsene Wenger has built at Arsenal.
Former Southampton boss Pochettino is preparing for his first north London derby this Saturday with history firmly on the Gunners' side, with Tottenham having won just once in the red half of north London in the league in 21 years.
Wenger, the longest serving manager in the league, has featured in 46 of the meetings between the two arch-rivals and his Spurs counterpart Pochettino hopes he is given the time to build his own institution across town.
"We have a good relationship," Pochettino said on Wenger during a press conference. "I have full respect for him, he is a great manager. An 18-year stay in charge is not easy and it is a big gap compared with me at Tottenham.
"Tottenham, for me, is a big job. It is a dream to be here and would be [a dream] to have the time Arsene has had at Arsenal. For this I need to show my skill, work hard and get the results.
"In football you never know, you need to work with the passion that you have. We are positive in our job and in our players' skill, and we want to go as far as possible."
With Mathieu Debuchy unavailable for the next three months, Calum Chambers is likely to move across to right-back, a position the 19-year-old excelled in under the guidance of Pochettino at Southampton last season.
"Calum is a great personality and has a great talent. He deserves his moment now because one year ago, at the start of the preseason at Southampton, he was playing in the development squad.
"Step by step he deserves to play and win his place in the first team. It is not only because he has talent, he also had a great personality and character."