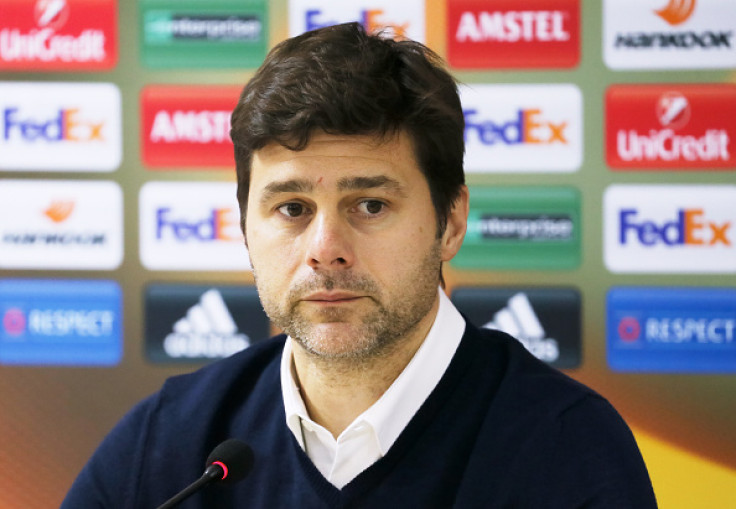 Tottenham Hotspur manager Mauricio Pochettino has warned Manchester United about the perils of playing in the Europa League. The Red Devils will take part in the competition this season after being knocked out in the group stages of the Champions League by Wolfsburg on Tuesday (8 December).
The north London club are regulars in the Europa League and are familiar with playing on Thursday and then preparing for a Premier League clash on Sunday. The Argentine manager believes it will be difficult for the Old Trafford club to immediately adapt to the new schedule as they are mainly used to playing on Tuesday or Wednesday — the days when the Champions League matches take place during the course of the season.
Tottenham, who are in the fifth place in the league, along with Leicester City are the only teams to have lost just one game in 15 so far this campaign and the manager feels it could help their cause in the Premier League title race, which is currently being led by the Claudio Ranieri's team with Arsenal, Manchester City and Manchester United completing the top four. Pochettino believes the Red Devils' players will suffer with a more hectic schedule and that could benefit the other teams battling for the title.
"It's difficult to know for sure how they will handle it, but you have to change your cycle and get used to playing Thursday-Sunday instead of Tuesday-Saturday and it is a factor that can affect your week," Pochettino said, as quoted by the Mirror.
"There is a big difference because the bigger travel and playing on a Thursday night always affects the players' psychology. For them, football means Saturday at three o'clock — but not anymore. It changes your mentality. I don't know if that helps us [in terms of the Premier League title race] — it will be tough for them and it's all about being able to develop your game and adapt."
"But I prefer to concentrate on us, and the way we are trying to be more solid and consistent. We are 14 games unbeaten in the league and we need to keep this level of performance," the former Southampton manager added.