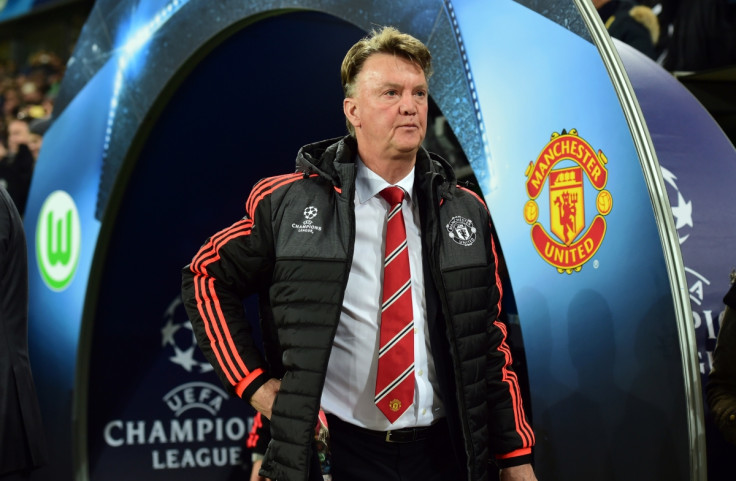 Louis van Gaal dealt purely in facts following Manchester United's exit from the Champions League in Wolfsburg – but for a coach of such enormous experience it was a foolish tactic as he attempted to convince assembled reporters he is making progress at Old Trafford. Perhaps selecting the scene of one of the club's lowest ebbs in Europe's elite competition was also badly thought.
A playing style ill-fitting of the United brand, a baffling transfer policy and an inability to return the club to the perch where Sir Alex Ferguson left them list among the major flaws of Van Gaal's 18 months in charge at the 20-time English league champions. Premature exits from both domestic cup competitions last season, coupled with their continental trials, also suggest the club have moved backwards as we approach the mid-way point of Van Gaal's intended tenure.
Perspective is perhaps the most difficult standpoint to grasp in modern-day football. A society based on instant gratification, where people's attention spans are becoming increasingly shorter, means patience in stands across the country is harder to come by than ever. For Van Gaal, it warps the expectations regarding his project at United, which despite a humiliating exit in Wolfsburg does possess hints of minor success.
Football supporters may have the shortest of memories, but that the harrowing eight months under David Moyes has already been forgotten is galling to say the least. Van Gaal took on an ageing and disjointed team and though they did not flirt with a Premier League title tilt in his debut campaign, he returned them to the Champions League at the first time of asking. Rudderless under Moyes, at last there was now some direction.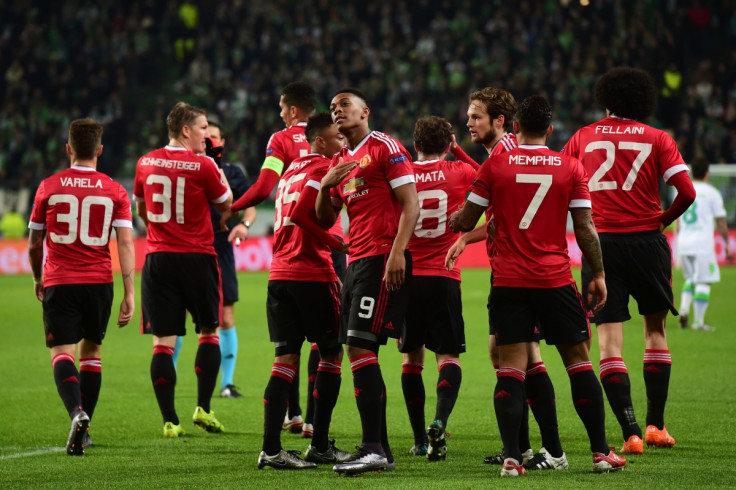 Among the most admirable aspects of Van Gaal's tenure has been the promotion and entrusting of young players both from the club's academy and in the transfer market. The policy at the very least ensures there is a legacy from his three-year spell in charge and looks towards foundations being built for his eventual successor. Guillermo Varela, Jesse Lingard, Memphis Depay and Anthony Martial – part of a team with an average age of 24 – may wear deep scars from the events at the Volkswagen Arena but the expectation is they will emerge stronger from the experience.
There was some irony that in among the drama and excitement of the game in Wolfsburg – which saw United lie the precipice of qualification and elimination of several occasions during a whirlwind second half– that the game coincided with their most attack-minded performance of the season so far, after one goal in their last three games. A previously adopted tedious style of play may have been deemed as an insult to United's attacking traditions, but it had produced results.
It appears to have been overlooked that within the blueprint of any new manager looking to inspire a dynasty, lies a requirement to build the foundations of the team before a philosophy can be truly implemented. While United continue to suffer an endless stream of defensive injuries, Van Gaal has formed a defensive shrewdness, backed up by David de Gea.
That backbone may have United out of Europe and one cup competition already, but in the Premier League the club trail leaders Leicester City by just three points. That Arsenal and Manchester City – whose own European campaigns have been fraught with problems – holdjust a wafer-thin advantage after 15 games has been seemingly disregarded.
The reality is that the fruits from Van Gaal's labours may not become clear until many years after his departure – a concept United fans are currently finding difficult to grasp. The club have taken a step backwards to ensure they can make significant strides in years to come. 'Work in progress' may not sit well with supporters but it is a notion that needs accepting.