Inter Milan have confirmed their captain Mauro Icardi has extended his stay at San Siro until 2021 by signing a new deal on 7 October. He joined the Serie A outfit from Sampdoria before the start of the 2013/14 campaign.
The Argentine international was a transfer target for the Premier League clubs last summer. London outfits Arsenal and Chelsea were looking at the option of securing the services of the forward, according to The Guardian.
However, the deal did not take shape and the chances of both Arsene Wenger's side and the Blues looks slim especially after signing an extension. The latest deal has seen Icardi's buyout clause set at £99m ($132.1m), reports the Daily Mail.
"FC Internazionale is delighted to announce that an agreement has been reached to extend Mauro Icardi's contract until 30 June, 2021," a statement read on Inter's official website.
"The Argentina striker, born in Rosario on 19 February 1993, joined Inter from Sampdoria in the 2013-14 season. Since then he has scored 58 goals in 114 games, giving him one of the highest goals-per-game ratios in Nerazzurri history. And there's a whole lot more still to come..."
Icardi has expressed his delight after putting ink on the paper, which will keep him at the club for the next five years. Inter skipper admitted that he was not worried about his future before signing the extension and has now set his sights on lifting trophies with Frank de Boer's side.
"I'm really happy to have signed a new contract because it's what I wanted," Icardi told Inter TV, as quoted by the Italian club's official website.
"I wanted to stay at Inter and we came to an agreement with the club. I've never been worried about it. I've always got along with everyone around me."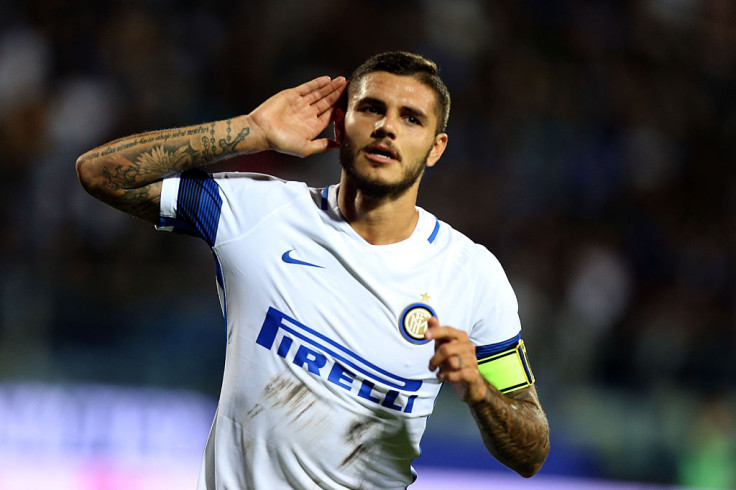 "It won't be easy, but I hope to lift lots of trophies with Inter. I'd also like to say a special thank you to my family and my wife."