Chelsea have been advised to complete a deal to sign Juventus defender Leonardo Bonucci. Manager Antonio Conte will reportedly be handed the funds to lure the Italy international to Stamford Bridge in order to rebuild a creaking defence that has already conceded 13 goals in nine games this season.
The Daily Telegraph understand that Blues owner Roman Abramovich will sanction a bid in excess of £60m to bring Bonucci to West London in an attempt to net a player described as Conte's 'dream' signing. The Italian coach is unhappy with the make-up of his back-line, despite signing David Luiz from Paris Saint-Germain on deadline day in the summer window.
Conte could demand Chelsea move for Bonucci – who played for the Azzuri and Juventus under his guidance – as soon as January, though Manchester City are likely to provide competition to sign the 29-year-old. Former midfielder Michael Ballack believes the club should splash out on the centre-back.
"There are big numbers around and a lot of speculation," the German told Talksport. "If it is possible to sign such a great player with good experience, it would be brilliant for Chelsea but I'm not following the speculation until anything is signed.
"You see how much money other teams spend – everyone wants to win the league – and I know from the past how difficult it is to win the Premier League. Chelsea are a team which had a great time a few years ago and they're looking for great success of course.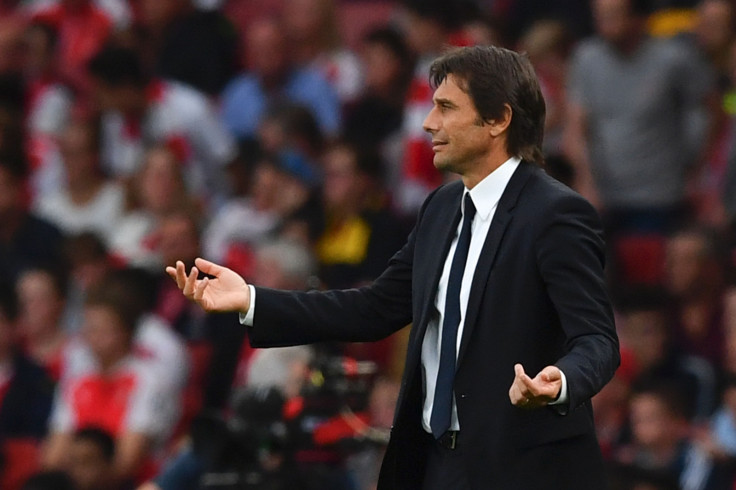 "The place they finished last year was not enough for them and they have different targets, but having said that they have to deliver. There has to be a change with the new coach in terms of playing, the style of play and delivering results, so hopefully it's a better season for them now."
Prior to Conte's arrival at Chelsea, Bonucci was forced to deny that he intended to follow the coach to the Premier League. The six-time Serie A winner credits Conte with sparking an upturn in his career, but speaking in March quashed any hope of joining him in England.
"He's the coach who took me onto the next level, right from the day he arrived at Juve," he said, according to the Daily Mail. "We had a few disagreements at the very start, partly because I wasn't in good shape, but he taught me a lot on a tactical level.
"If I am one of the best today, part of that is down to him. The most I've followed him to is to get a coffee. I don't know what the boss will do, but I've signed a renewal with Juventus and they are all I am thinking about."