Max Payne 3: Tears Soundtrack Single by Health now Available On iTunes [VIDEO]
Tears, an original song by Max Payne 3 soundtrack composers Health, is now available as a single on Apple iTunes.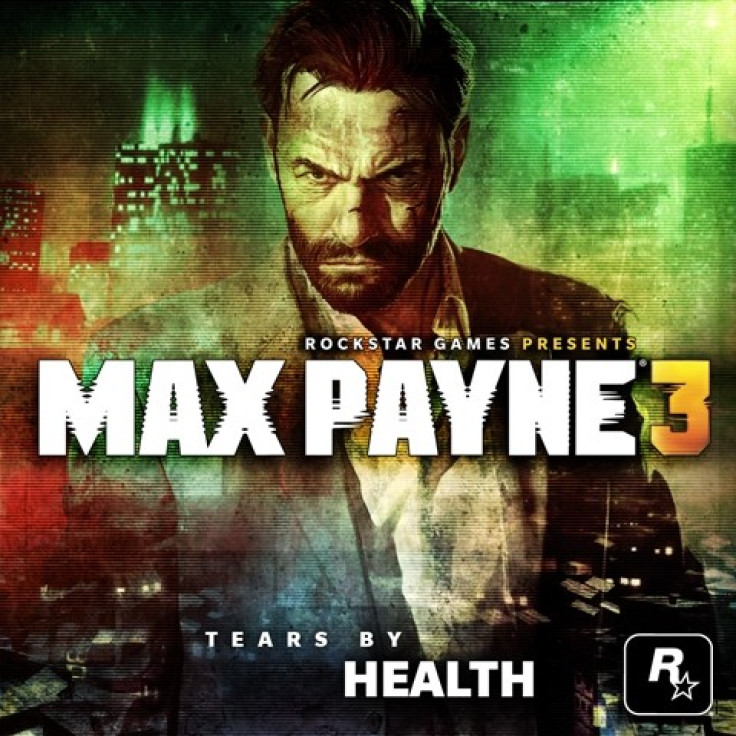 The song was first heard in the game's official TV spot (see video below), leading fans to ask for the full version of the song to be released.
Max Payne 3 apparently features distinctive musical arrangements that are unique to each level of the game.
A spokesman for Rockstar Games said Health's soundtrack perfectly frames the game's epic action sequences and its dark and gritty story.
"Health's unique blend of rock, powerful drums and electronic soundscapes lends itself perfectly to the score for the game," the spokesman added.
"Taking influences from Brazil, Max's native New York and the themes of the original games, Health have put together a fantastic soundtrack that perfectly embodies the tone and the atmosphere of Max Payne 3."
The single is available as a $0.99 download on iTunes now and can also be heard in full on the Rockstar website.
Max Payne 3 launches on 18 May, 2012 in the UK on Microsoft Xbox 360, Sony PlayStation 3 and PC.
UPDATE: Max Payne 3: The Official Soundtrack now available on iTunes.
The full official tracklisting includes:
1. SAMPA
2. SHELLS
3. PAINKILLER
4. BLASPHEMY
5. MAX NJ
6. TORTURE
7. MAX DOCKS
8. THE GIRL
9. MAX KILL
10. +90
11. FABIANA
12. MAX FAVELA
13. DEAD
14. GUNS
15. MAX PANAMA
16. THE IMPERIAL PALACE
17. 16 230
18. U.F.E.
19. COMBAT DRUGS
20. PILLS
21. FUTURE
22. MAX FINALE
23. BIRTH
24. SEVERIN
25. PAIN
26. TEARS
27. 9 Circulos - Emicida
Emicida's 9 Circulos is included as a special bonus track. "It's a powerful and socially conscious original song created by the acclaimed Brazilian MC especially for Max Payne 3," a spokesman said.
© Copyright IBTimes 2023. All rights reserved.