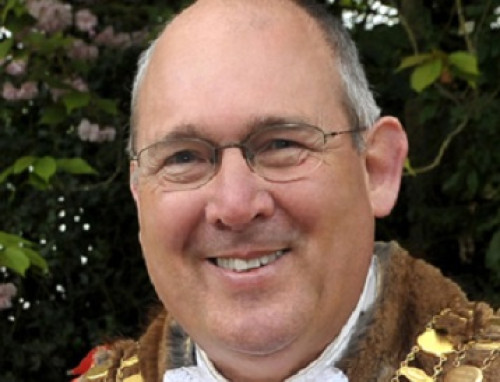 The mayor of Swindon has resigned following the controversy surrounding his comments about "mongols" having sex.
Conservative Nick Martin was forced to apologise following his offensive remark about disabled people which he made during a Swindon Borough Council meeting in October 2013.
During a discussion about the challenges disabled people have in society, Martin could be overheard asking: "Are we still letting those mongols have sex with each other?"
A standards committee investigation found Martin to be in breach of the Members' Code of Conduct after his comments. The mayor was then forced to apologise , but he defended his action by saying the derogatory remark was "one he had been brought up with".
In a letter to Swindon Council's Borough Solicitor Stephen Taylor, Martin confirmed his resignation with immediate effect.
He added: "Following the accusations against me, I have cooperated with the independent Standards investigation, I have accepted the findings, I have made new apologies and am abiding by the other recommendations from the Standards Assessment Panel.
"However, it is clear that this will not stop the attacks on the Office and person of Mayor. Therefore, I deem it best for the people of Swindon to resign."
Richard Hawkes, the chief executive of the disability charity Scope, criticised the the mayor and said his apology had "missed the point" about why it was offensive.
He said: "Of course he should apologise for using this offensive term. But this isn't just about political correctness and using the wrong words.
"Disturbingly, he has insinuated that there is something wrong with disabled people having sex with each other.
"This is about deep-seated ignorance towards disabled people and a lack of acceptance that disabled people have sex lives, which can be just as fulfilling – or unfulfilling – as anyone else's.
"The mayor's public apology needs to acknowledge that it is more than just his words that are at fault. And that with his office, comes a responsibility to represent all of his constituents."