Software pioneer John McAfee has reportedly changed his appearance to avoid detection by police who have named him the prime suspect in the murder of his neighbour.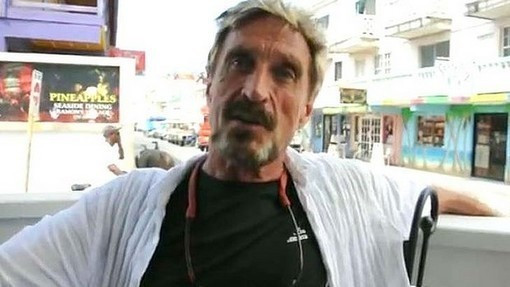 The 67-year-old, founder of the eponymous McAfee antivirus company, has apparently dyed his hair, eyebrows, beard and moustache black in a bid to not be recognised by the authorities.
"I have modified my appearance in a radical fashion. I'll probably look like a murderer, unfortunately," he told Wired editor Joshua Davis, with whom he has maintained correspondence since he went on the run three days ago.
McAfee went into hiding when police came to search his house after his neighbour, Gregory Faull, was found dead with a bullet wound to the head in his villa just off the coast of Belize.
McAfee claims to be innocent and is sure there is a conspiracy by local authorities to kill him. He claims that they broke into his house back in April under false pretences and that even the prime minister dislikes him.
But while he is on the run, McAfee is also scared the authorities could plant false evidence that would incriminate him in the murder case. "I expect them to uncover a cache of fully automatic weapons, four tons of cocaine. Maybe a Soviet submarine," he said.
Citing other sources, Wired also reported that the police have arrested people close to McAfee in the hope of forcing him out of hiding. One of his bodyguards, the groundskeeper and a local taxi driver have apparently all been detained by the Belizean police.