US fast food worker protests have spread across 190 cities as the low-paid employees fight for a rise in the minimum wage.
"Fight for 15" protesters are looking for a bump in the minimum wage to $15 (£9.57) an hour as they claim the current federal minimum wage of $7.25 is not enough to live on.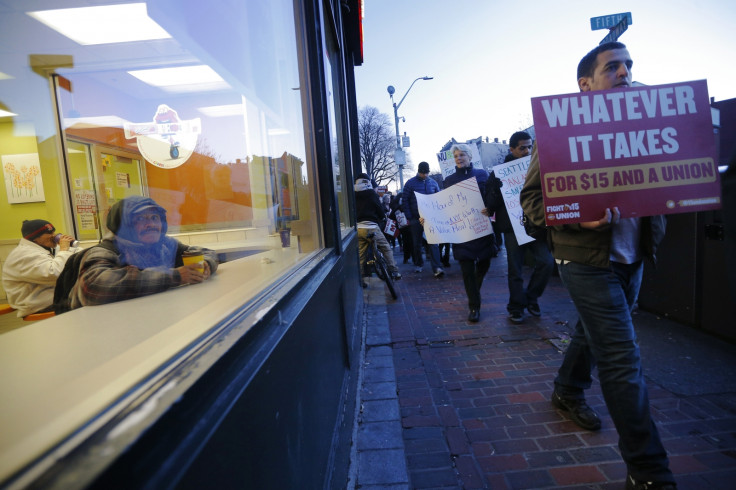 Massive fast food chains, such as McDonald's and Burger King, as well as smaller counterparts have been under increasing pressure to raise salaries in lieu of a governmental increase.
However, McDonald's said in a statement that: "It's important to know approximately 90% of our US restaurants are independently owned and operated by franchisees who set wages according to job level and local and federal laws."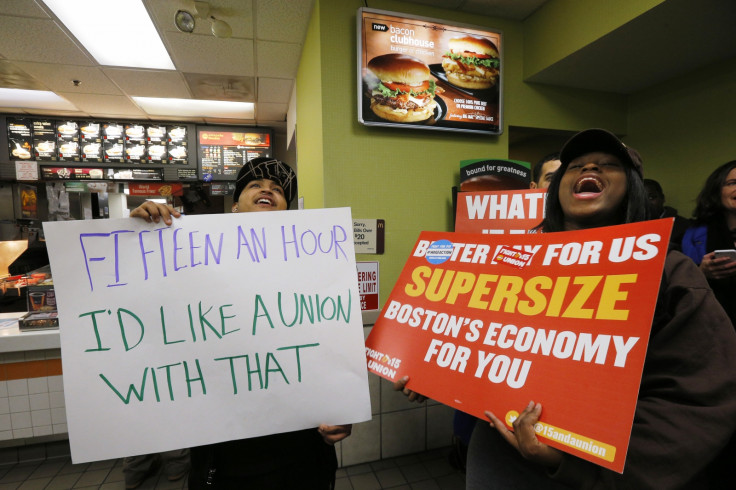 US labour analysts have said though that the fast food worker protests have already made a change in some cities, such as San Francisco and Seattle, due to the flurry of negative press around certain regions and chains.
"The fast food fight did one thing that was smart instead of just demonising McDonalds, they've really pushed for metropolitan wide increases in the minimum wage for everyone," said Nelson Lichtenstein, the director of the Center for the Study of Work, Labor and Democracy at the University of California - Santa Barbara.