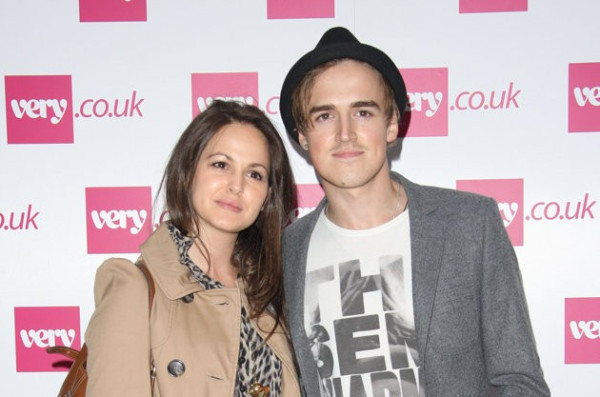 McFly's Tom Fletcher and wife Giovanna are expecting their first child.
The couple, who tied the knot in May 2012, had announced their baby news on YouTube with a Halloween-themed video online.
In the two-minute clip, they carve four pumpkins before turning off the lights and to reveal the cut-out words "we're having a baby". The video has already amassed over a million views.
Ahead of the big reveal Fletcher tweeted: "Me and @mrsgifletcher have some rather exciting news to share with you."
He later added: "If the little Fletcher thinks I'm sharing my toys he's/she's got another think coming."
Their Twitter timeline were soon flooded with congratulatory tweets from fans and celebrities.
Giovanna's brother and The Only Way Is Essex star Mario Falcone tweeting: "Yay Uncle Mario :)... Congratulations to my sister @MrsGiFletcher and @tommcfly... Cannot wait. So happy."
McFly's Harry Judd also joined in the commotion, writing: "Congratulations Tom & Gi"
Appearing on ITV's Daybreak alongside his McFly bandmates, Fletcher said he was looking forward to becoming a first-time dad.
"We will be ready by the time the baby arrives. It's the most excited I've ever been in my life," he said.
Asked about their creative announcement, the father-to-be said: "That's what people do when they're having a baby - they write a lullaby and they do a nice, clever, creative video. That's how we roll."
On his wedding day, Fletcher lived up to his reputation as an old romantic when he serenaded his guests, family and friends instead of just simply giving a traditional speech.
The 14-minute video posted on YouTube quickly went viral online.