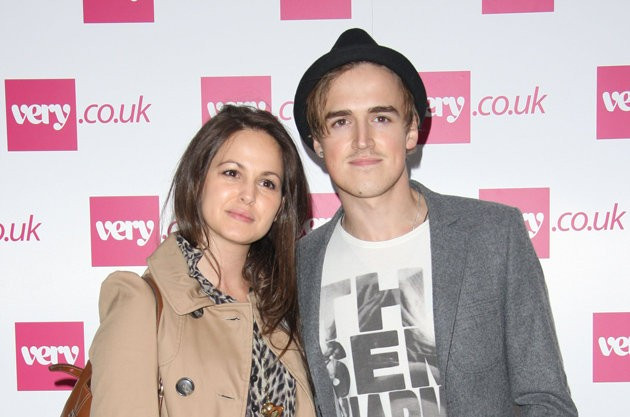 Tom Fletcher has become a dad for the first time after his wife Giovanna gave birth to a bouncing baby boy.
The McFly star announced the baby news on twitter, revealing that his son was 'insanely gorgeous'.
Minutes later Giovanna, who is TOWIE star Mario Falcone's sister, took to social media to express her joy over their new arrival.
The couple, who tied the knot in May 2012, were soon inundated with congratulatory messages.
McFly's Harry Judd also joined in the baby babble, writing: "Congratulations to @tommcfly and @MrsGiFletcher on the birth of there son. I will be meeting him in approximately 1.30 hours!! So excited!!"
The proud parents revealed they had a baby on the way back in November by posting a Halloween-themed video on YouTube.
In the two-minute clip, they carved out four pumpkins before turning off the lights to reveal the words "we're having a baby".