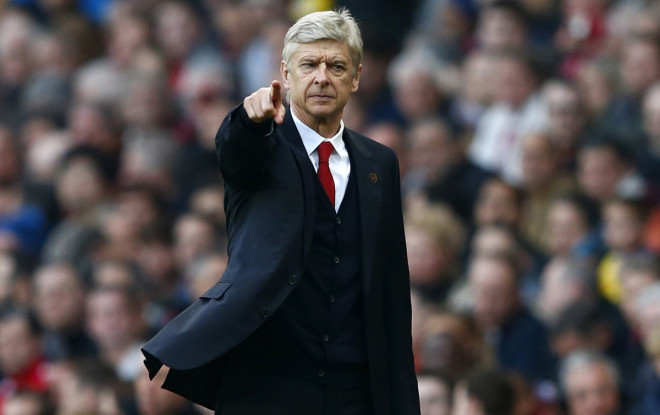 Former Arsenal captain Frank McLintock believes that a loss to Hull City in the finals of the FA Cup could spell the end for Arsene Wenger at the Emirates.
The manager is yet to sign a new contract with the Gunners, having secured their 18th consecutive qualification into the Champions League this year.
However, with the Gunners going through a nine-year drought without a trophy, a loss here will enrage the supporters, who have seen the Gunners squander their chance to win a trophy in 2011. They had lost to Birmingham in the finals of the Capital One Cup, owing to a mistake from Wojciech Szczesny and Laurent Koscielny.
The Gunners were also challenging for the title this season, having been top of the Premier League table for 128 days, more than any other team in the top four. However, they failed to continue their run in the business end of the season, losing heavily to the likes of Liverpool, Chelsea and Everton and finishing seven points behind Manchester City.
McLintock believes that winning the FA Cup will help the team get better and challenge for further honours in the upcoming year. However, a loss may spell the end for Wenger, who is expected to sign a two-year extension.
\"It\'s vital Arsenal win the FA Cup. If you look at their record over the last nine years, they haven\'t done anything. It will be great for the morale of the team,\" McLintock told talkSPORT.
\"Any team that has gone a long time without winning anything, as soon as they do, it makes them get better and better.
\"I think he will sign a new deal. There is a possibility he won\'t though if Arsenal don\'t win the FA Cup. If they get beat he might have second thoughts.
\"There is an element of fans who are not happy with Wenger. You have to take his whole career, not just what\'s happened in the last few years, into account.
\"Now it\'s time to push on though. We need to compete with Real Madrid, Barcelona, Chelsea, Man City and Man United, which we haven\'t been doing
\"The fans understood why we haven\'t been doing it but I don\'t know if everyone will continue to go,\" he concluded.