#MeToo Oscars 2018: Pepper spray, body alarms and date rape drug tests included in goodie bags
Personal safety items expected to be among xtravagant gifts worth up to $100,000 to be handed out to nominees.
When A-listers descend on the LA's Dolby Theater for the 90th Academy Awards on 4 March, it will be under a dark cloud.
The annual ceremony which recognizes the le crème de la crème of the film industry will be taking place at a time of upheaval where the discord in the wake of the Harvey Weinstein sex scandal has engulfed the industry.
Just as with the Golden Globes and Bafta's, the #MeToo movement will dominate the biggest film awards show of the year because nestled among the usual luxury items given away to Oscar nominees in goodie bags, will be a canister of pepper spray and other personal safety products.
"In the aftermath of the Harvey Weinstein scandal, PepperFace is arriving in Hollywood at the perfect time." said the company's CEO Brian Pennington told Yahoo.
"We want to be an awareness symbol to help end violence against women and also provide resources for those unfortunate enough to have become a victim of violence."
Shamed film producer Harvey Weinstein saw his empire come crashing down in October 2017 when he was hit with a slew of allegations of sexual harassment and assault from more than 30 women including Rose McGowan, Cara Delevingne, Kate Beckinsale and Gwyneth Paltrow. He denies the sexual assault allegations.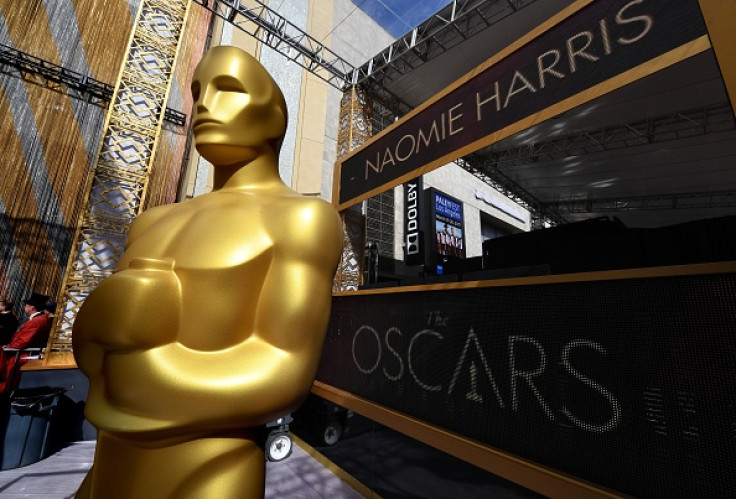 Weeks after the scandal cast a spotlight on Hollywood's seedy underbelly, the #MeToo movement was launched as a rallying cry for victims of sexual harassment and assault, opening the floodgates with more victims of sexual assault speaking out against the perpetrators.
In a press release, Sabre, which is consumer safety products said it would be giving nominees keychain pepper spray, gel pepper spray, two types of personal body alarms, and a test kit to determine if a drink has been drugged in the event's exclusive "editor choice" gift bag.
"This event is a unique opportunity for us to lend a helping hand in the #MeToo movement with solutions that take aim at the harassment culture that's been pervasive most notably in the entertainment industry and in broader society," said David Nance, the CEO of security systems company Sabre. "We hope to help others by inspiring self-empowerment."
The unofficial gift, usually worth around $100,0000 and dubbed the "Everybody Wins" bag, are not from the Academy and are not handed out at the ceremony itself.
Organizers of the Academy Awards previously sued Distinctive Assets for using the word "Oscar" on its giveaways last year.
Besides the #MeToo themed items, nominees can also expect free trips to Tanzania, Hawaii and Greece as well as sessions with a celebrity personal trainer, underarm patches to hide sweat, weight loss supplements, a lifetime supply of foundation