Microsoft has sold its internet protocol television (IPTV) platform Mediaroom to Ericsson, with the company now saying that in the future, all of its television and multimedia content will be delivered via the Xbox games console.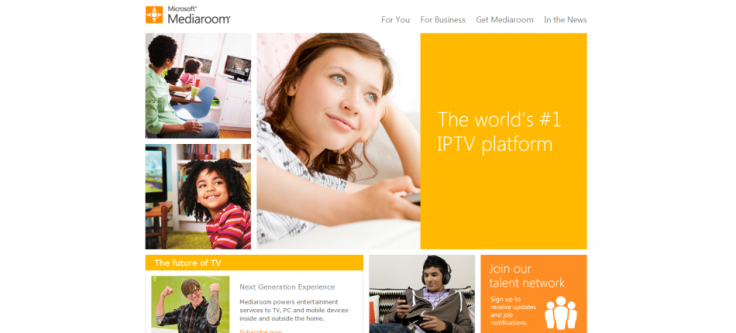 The sale is expected to be finalised in the second half of 2013, with no details available on how much Ericsson has bought Mediaroom for. The platform, launched in 2007, was used by Microsoft to provide television shows to devices like set-top boxes, tablets and smartphones and is currently subscribed to by more than 11 million households worldwide.
As speculation continues to mount around the next generation of Xbox, codenamed Xbox Durango, Microsoft says that it is dedicating all of its television output to the games console:
"With the sale of Mediaroom, Microsoft is dedicating all TV resources to Xbox in a continued mission to make it the premium entertainment service that delivers all the games and entertainment consumers want - whether on a console, phone, PC or tablet," explained Yusuf Mehdi, corporate vice president of marketing, strategy and business for Microsoft's Xbox division, in an official blog post. "[The sale] allows Microsoft to commit 100 percent of its focus on consumer TV strategy with Xbox."
Though no other details are currently available on the future of Xbox, veteran Microsoft blogger Paul Thurrott recently speculated that the new console would be revealed on 21 May.
Meanwhile Sony, which is due to launch its next-gen PlayStation 4 later in 2013, has yet to reveal its plans regarding television content on the new console. It has however said that the PS4 will feature better streaming for digitally available games and a new function on the Dual-Shock controller that allows people to share homemade videos and images with each other instantly.