The Frankfurt Motor Show 2019 has started in Frankfurt, Germany and seems to have exciting stuff in store. It is the largest and most anticipated auto show. High-end brands such as Mercedes, Lamborghini and even mid-tier car manufacturer Hyundai have showcased concept-based electronic vehicles.
All vehicles have been designed to look completely different than what is on the roads currently.
Here are some of the exciting cars that they have showcased:
Mercedes Vision EQS: The offering from Mercedes' electric vehicle sub-brand seems futuristic and suave. If the car based on this makes it to the market without major changes, it will be a treat to look at.
It comes with 469 horsepower and 560 pounds of torque and will do 0-60 kilometers an hour in less than 4.5 seconds. The battery pack will give it the range of 700 kilometers, which is pretty close to what Tesla offers on its cars.
It also supports quick 350W charging and can charge from zero to eighty percent in less than 20 minutes. The company has announced that by the end of the year, it will have 20 electric cars on offer.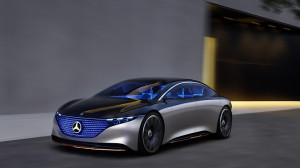 Lamborghini SIan V12 hybrid supercar: Lamborghini showcased its first electric car at the auto show. The new V12 follows the body shape of the traditional Lamborghini Aventador but with sharp cuts all around. Sian is its first hybrid and can be called a supercar by every extent of imagination.
Along with a battery, it has a supercapaciter which propels the 48-volt motor. The company claims that it will have three times the power of a similar engine.
It comes with a 34 horsepower engine and whenever the brakes are used, the supercapacitor will be fully charged and ready to provide it thrust.
The powertrain produces altogether 819 horsepower which makes the car go from zero to 100 kilometer per hour in just 2.8 seconds. It will hit the market by the end of the year in a limited production of just 63 vehicles.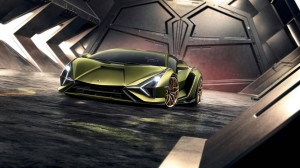 Hyundai 45: Hyundai unveiled a retro style electric vehicle based on the 1974 Pony Couple Concept. It is named as such because of the 45 degree angles on the roofline and other parts of the car.
It comes with LED lights on the exterior of the car, which will show its charge percentage. The interior has been designed like a living space. Instead of a touchscreen, passengers will have a projector-like display and seats. The front seats can swivel 180 degrees to make better use of the car when it is parked.
Other details about the car are yet to be ascertained.