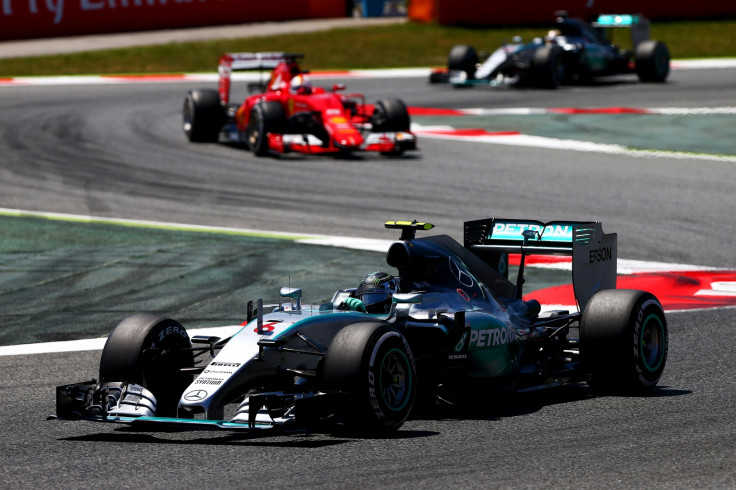 Mercedes' Nico Rosberg claimed his first race victory of the season to cut Lewis Hamilton's lead in the drivers' championship at the Spanish Grand Prix.
Starting on pole position the German cruised to victory in Barcelona to cut teammate Hamilton's lead in the title race to 20 points.
The Briton survived being overtaken by Sebastian Vettel on the first lap to finish second ahead of the Ferrari driver, who was unable to compete for a race victory despite significant upgrades made by his team.
Williams pair Valtterri Bottas and Felipe Massa sandwiched Kimi Raikkonen, with Daniel Ricciardo, Sebastien Grosjean, Carlos Sainz and Daniil Kvvyat completing the top 10.
"It was a perfect weekend," said Rosberg. "Perfect to be on pole and then to win the race like this. The car has been awesome all weekend. Really perfect."Finally I got a perfect start, it's been a long time coming.
"I'm just enjoying the day today. Winning here in Barcelona is great and then we'll look forward to the next race."