Everton midfielder Royston Drenthe (on loan from Real Madrid) has accused Argentinean star striker Lionel Messi of racially abusing him when the 25-year-old was playing in the Spanish La Liga.
Drenthe, who was loaned out to Goodison Park after his disappointing run with Real Madrid, says that Messi, the winner of the FIFA world player of the year, called him a "negro" when he was playing in Spain.
"I played against him many times and we always have problems with each other. You know what bothers me so? That tone with which he always says, 'negro, negro,' I understand that negro in South America is very common, but we cannot stand it," The Sun quoted the Dutchman as saying.
"Mahamadou Diarra, my team-mate at Real, could explode if 'negro' was aimed at him. The Argentinean Gabriel Heinze and Gonzalo Higuain said it initially on the training ground, but they were stopped," The Telegraph quoted Drenthe as saying.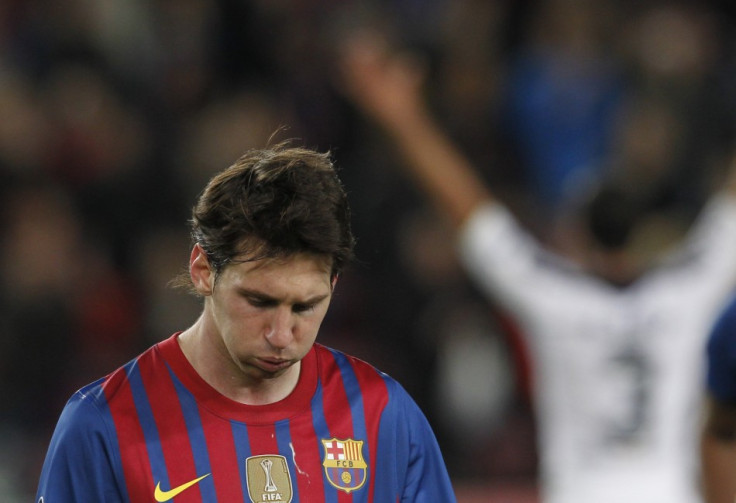 "When I played against Barcelona with Hercules, I had the same problems with Messi again. Before the match, he gave me a hand and said, 'Hola negro'. He didn't shake my hand again after the match. I don't think he'll invite me to his birthday party," Goal.com reported him as saying.
Earlier this season, Uruguayan striker Luis Suarez and Chelsea skipper John Terry were both accused of racial discrimination against Manchester United's Patrice Evra and Queens Park Rangers Anton Ferdinand respectively.
While John Terry, who lost his position as an England skipper following this incident, is still to be proved guilty, Suarez was slapped with a eight match ban along with a fine of £40,000 after being found guilty of the offence.
Meanwhile, the Dutchman, who was not selected for the Toffee's FA Cup semi-finals defeat to Merseyside rivals Liverpool, has not been in the first team for quite some time.
Because of this reason, Drenthe, who had been loaned out to Spanish outfits Hércules before Everton, says that he wishes to return to Holland, to play for his home-town side Feyenoord, who have successfully made it to the Champions League next season.
"I want to do what I like and that's play football. In addition Rotterdam is my city. Feyenoord have not called me yet, but of course I would not mind if they did. Maybe I'll call them myself," the Guardian quoted Drenthe as saying.