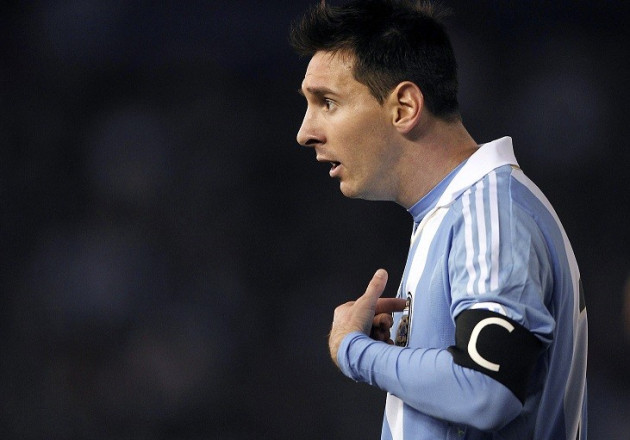 Lionel Messi has escaped from countless defenders on the football pitch - and now he faces accusations of eluding the tax man as well.
The Barcelona wizard and his father are accused by Spanish authorities of defrauding the country's recession-hit coffers of over €4m.
Officials claim Messi and his dad, Jorge, filed fraudulent tax returns for three years between 2007 and 2009, by using tax havens in Belize and Uruguay.
The sums relate to the image rights of the world's highest paid footballer, whose basic salary alone totals €16m a year.
Prosecutor Raquel Amado issued the complaint in Gava, the wealthy neighbourhood in Barcelona where the 25-year-old lives.
Messi could face up to six years in prison if convicted of tax fraud, according to Spanish news agency EFE.
Claiming he only found out about the case via the media, Messi insisted he was innocent.
"We have just known through the media about the claim filed by the Spanish tax authorities. We are surprised about the news, because we have never committed any infringement.
"We have always fulfilled all our tax obligations, following the advice of our tax consultants who will take care to clarify this situation."
Messi is a football idol to millions of fans around the world for his breath-taking creativity. He has been voted World Player of the Year for the past three years.
Last season, he hit a world-record 72 goals as Barcelona reclaimed the La Liga title from arch-rivals Real Madrid. He is also captain of Argentina, but his form for his country has rarely matched his performances in a Barcelona strip.