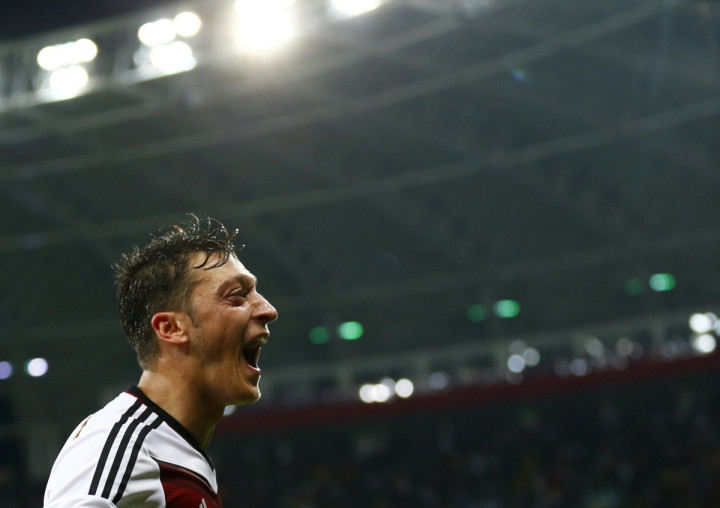 Mesut Ozil hopes to improve in his second season at Arsenal after enjoying an inconsistent first campaign at the Emirates Stadium last year.
The German international made an impressive start to the season, scoring three goals and grabbing four assists in his first seven appearances for Arsenal.
However, the 25-year-old struggled to maintain at his best during the second part of the campaign with some people even questioning his £42.5m record move from Real Madrid - even though he managed to score seven goals while contributing to 13 assists.
"I'm very proud [of my assist record]. Often there is a lot of talk or a lot written about goals and not necessarily about who has given the assist, which is normal. But you can't forget that assists are just as important as goals," Ozil said in a statement released on Arsenal official website.
"But it doesn't matter, who sets up the goal or who scores it, the most important thing is that we are successful as a team. I'm a player, who doesn't score that many goals but gives a lot more assists.
"Of course my aims this season are to score lots of goals and provide many assists to help the team. I'm positive that I can do that because I have the potential and the faith of the coach."
Meanwhile, the German international thanked manager Arsene Wenger for his support when he recently defended him to his critics by saying "everything he does is intelligent".
"I'm not so sure about the praise. You always have to deliver on the pitch. I'm so proud to play for a club with so many fans but my goal is firstly to help the team on the pitch and I do that," Ozil added.
"What's most important for me is what the boss thinks of me. He gives me his trust and he knows the potential I have. I'm just thankful that he's given me his faith and I think that if he says I play intelligently, then he's probably right!"
Meanwhile, the playmaker has returned to training ahead of the Manchester City crucial game on Saturday 13 September - even though he missed Germany's European Championship qualifying victory over Scotland on Sunday 7 September with an ankle injury.