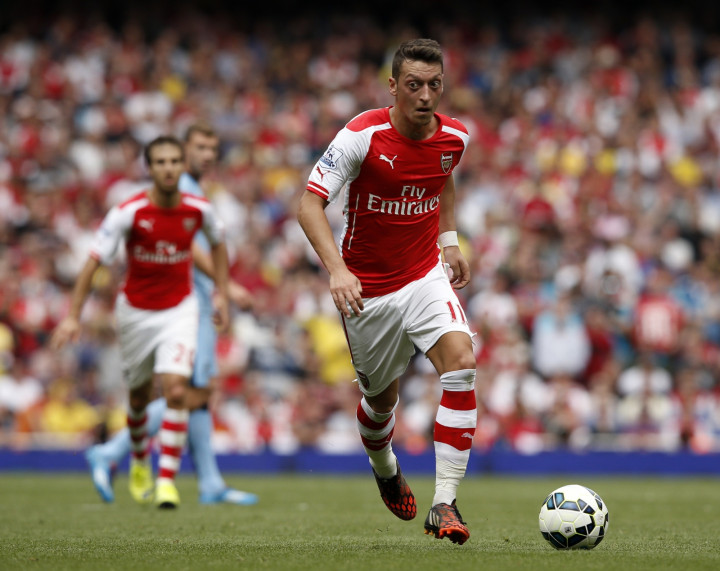 Arsenal star Mesut Ozil has rubbished rumours regarding his impending departure from the Emirates Stadium to Bayern Munich.
Earlier in the week, a Daily Mail report suggested that the German international is unhappy at the Emirates and is looking for a move away with the Bavarian giants preparing a January bid.
The report also claimed that Arsenal were open to letting him go, with Real Madrid's Sami Khedira lined up as a replacement.
But Ozil has rubbished those reports swiftly, with a tweet to thank everyone for the good wishes as he recovers from a knee injury he suffered following the game against Chelsea.
Apart from the thanks, the Gunners' club-record signing also went on to say that he plans to come back soon and help Arsenal 'now and in the future'.
"Thanks for your support following my injury. I'll come back on the pitch soon as I can to help #AFC. now and in the future #MiaSanArsenal" Ozil tweeted.
The 25-year-old playmaker has come in for plenty of criticism from fans and TV pundits over his performances, but Gunners manager Arsene Wenger has backed his midfielder all the way, insisting that Ozil makes a difference every time he is on the pitch.
Meanwhile, Gunners midfielder Jack Wilshere is devastated for Ozil over the injury he sustained but believes that there are other players who can step in during his absence.
The German midfielder has been ruled out of action for at least three months, leaving Arsenal light in the midfield department following injuries to Aaron Ramsey and Mikel Arteta.
"We are devastated for Mesut because he can play in that No 10, we have seen what he can do at No 10. We have players who can come in," Wilshere said, as quoted by the Mirror.
"It's tough to take but it is part and parcel of football. I have had my fair few injuries. It is not a curse it happens and you just have to deal with it."
The England international admits that it will be difficult for Ozil as it is his first long-term layoff, but is confident that he will recover soon owing to his good fitness.
"It will be hard for him (Ozil) because he likes football, he has never really had an injury before. He had a slight one last season."
"I am not even sure how long it is, I've not been back to the club. It will be difficult for him. But he is naturally quite a fit lad so he will be alright," the English midfielder added.