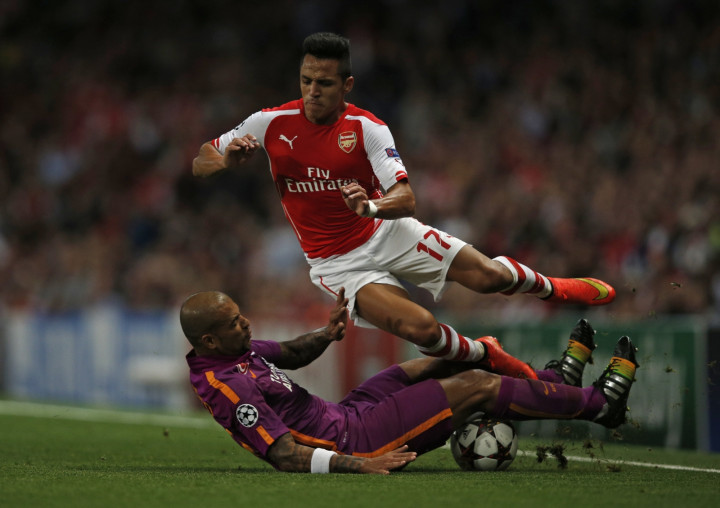 Wojceich Szczesny has hailed Alexis Sanchez for his perseverance and passion for football and insists that the Chilean hates to lose even in training.
Sanchez made a £35m move from Barcelona in the summer and his hunger for the game has already made him a favourite among the Arsenal fans, who appreciate the effort he puts into his performance. The 25-year-old scored an all important goal against Besiktas which secured Arsenal's qualification into the group stages of the Champions League.
The Chile international has already found the net five times in eight appearances for the club and is likely to be an important factor in Arsenal's quest for title glory as the season rumbles on.
Szczesny is overwhelmed by the ease with which Sanchez has acclimatised himself to the Premier League, and gave anecdotes on his time in training where the former Barcelona man shows an unprecedented amount of hunger to win.
"He's got a massive passion for football. Obviously every single little game you have [in training] everyone wants to win, but there are always a couple of players who are so passionate that they hate to lose and Alexis is one of them," Szczesny told Arsenal.com.
"If he is losing a game he wants to take the ball, dribble past everyone and score - and he does that pretty well sometimes!
"On top of that he is a very good footballer and has been a very good signing as well. I am sure there is more come from him.
"He got a massive goal for us against Besiktas and that took the pressure off him. Since then he has scored pretty much every time he has started.
"I'm very happy for him. I hope it continues and he gives us that little bit more," he concluded.