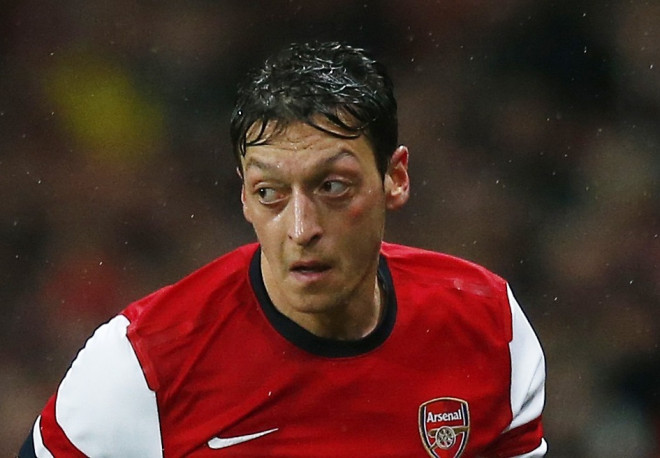 Mesut Ozil has apologised to Arsenal supporters after he missed a penalty during the 2-0 defeat to Bayern Munich in the first leg of the Champions League last 16.
After an amazing start to the season, scoring three goals and grabbing four assists in his first seven appearances for Arsenal, the former Real Madrid playmaker has come under increasing scrutiny from critics who accuse him of disappearing during the important games.
The game against Bayern presented the perfect opportunity to answer those critics but, instead, the German missed a penalty that could have given Arsenal the lead, increasing the doubts about his £42m valuation.
Ozil regrets the result and said sorry to the Arsenal fans in his Facebook official account.
"The next morning doesn't feel better either. sorry guys - it wasn't planned that way" Ozil said.
"Outnumbered it was really hard to win against this team."
Arsenal started the game impressively, dominating the Champions League holders and getting a penalty after only nine minutes when Ozil was fouled by Bayern centre-back Jerome Boateng.
However, the former Real Madrid star missed that penalty, as he already did earlier this season against Marseille, and some critics accused him of taking a short run-up and being too careless.
That missed opportunity was eventually crucial for Arsenal, as they finally lost 2-0 after goalkeeper Wojciech Szczesny was sent off, leaving them with very few chances to go through the next round.
Asked in the press conference about his opinion on Ozil's penalty, manager Arsene Wenger said: "I think it affected Mesut. He was still shaking his head five or 10 minutes after that.
"It had a huge impact on his performance. Confidence is your petrol in the team - it gives you the desire to play."