The Met has launched a criminal investigation following analysis of the data found on property seized from David Miranda which includes tens of thousands of classified UK intelligence documents.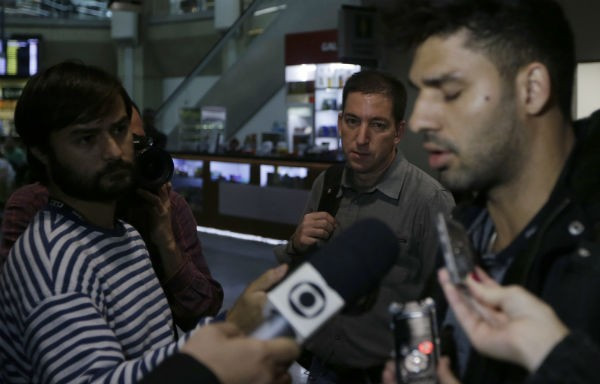 David Miranda brought a legal challenge against the UK police after it seized his property at Heathrow airport. The high court granted him a limited injunction to prevent the police "inspecting, copying or sharing" the data stored on the property.
The police are allowed to examine the data for national security purposes or if they are investigating whether or not Miranda is himself involved in the commission, instigation or preparation of an act of terrorism.
The court also heard that the Metropolitan Police has launched a criminal investigation after analysing the seized data. The investigation is being carried out by SO15, the group within the Met charged with investigating terrorist or extremist actions.
Jonathan Ladlaw QC, appearing for the Met, told the court that he could provide no more public information.
"I am not prepared to alert defendants here or abroad about the criminal investigation that has begun," he said.
Highly sensitive material
Ladlaw said police analysing the data stores on a laptop and phone seized from Miranda on Sunday had discovered "tens of thousands" of documents and if this "highly sensitive material" was released it would be "gravely injurious to public safety."
The documents were found on a laptop, two memory sticks, two DVDs, his phone, a Sony games console, a smartwatch and a hard drive.
Steven Kovats QC, who represents home secretary Theresa May, also briefed the court in relation to the documents found. He said the cache of data contains tens of thousands of classified UK intelligence documents "disclosure of which would risk lives."
Speaking in the court filing on behalf of her client, lawyer Gwendolen Morgan said: "The purpose of these proceedings is to protect the confidentiality of the sensitive journalistic material that was seized from the Claimant. Confidentiality, once lost, can clearly never be restored."
Miranda's claim to the high court followed written requests on Wednesday to both the home secretary and the Metropolitan police.
Whistleblower
Miranda is the partner of Guardian journalist Glenn Greenwald who has published numerous secret documents related to mass government surveillance given to him by NSA-whistleblower Edward Snowden.
Miranda was detained at Heathrow airport on Sunday on his way home to Brazil from Germany under schedule 7 of the Terrorism Act 2000, being held for the maximum allowable nine hours.
Earlier this week Miranda brought a legal challenge against the police questioning whether or not they had the right to seize his property.
Journalistic materials
Following his detention on Sunday many commentators debated whether or not Miranda could be considered a journalist. He was travelling to Germany on a flight paid for by the Guardian to exchange documents with journalist Laura Poitras, who worked with Glenn Greenwald to help publish Snowden's documents.
Speaking on behalf of Theresa May, Kovats said she "does not accept that we are concerned here with journalistic material" and believes Miranda "is not a journalist, and stolen documents can't be held in confidence and don't qualify as journalistic materials."
On Monday, the Guardian revealed that UK authorities had put it under pressure to destroy two laptops it had been given by Edward Snowden, and following threats of legal action, the Guardian physically destroyed the laptops under supervision from two security experts from GCHQ.