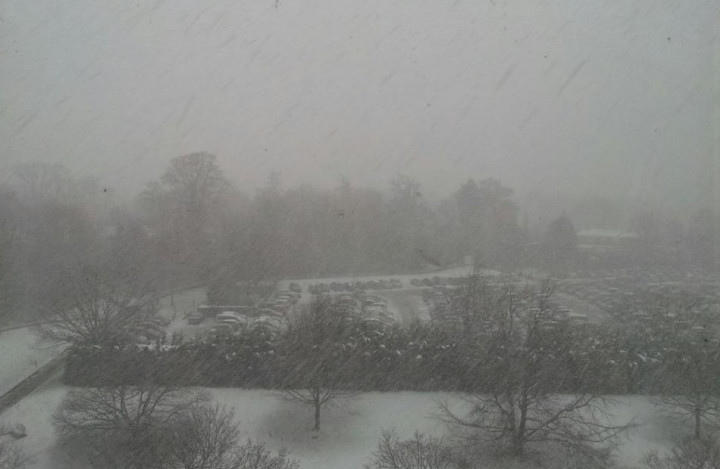 About 1,000 cars an hour are breaking down on Britain's roads as temperatures across the country plummet and snowstorms start to hit.
The AA has warned that there could be dangerous driving conditions across most of the country by Friday with as much as 10in (25cm) of snow forecast on higher ground.
By mid-afternoon today (Thursday), the motoring organisation had recorded 12,500 breakdowns - around 1,000 every hour and peaking at 1,900.
By the end of the day, it expects to have attended around 17,000 call-outs - nearly double the Thursday average.
The east coast of England has been hardest hit and had been battered by heavy snow.
As Britain moves into the weekend, however, the affected area will broaden significantly. The AA said the areas at greatest risk of disruption are likely to be Wales, the West Midlands, southern England and Northern Ireland. Driving conditions could become dangerous through the risk of drifting snow.
Met Office issues red warning
Darron Burness, the AA's head of special operations, said: "Tomorrow morning's commute is likely to test man and machine with potentially challenging driving conditions across many areas. If the snow comes in quickly, it will cause problems, particularly drifting snow.
"The weather is a fickle thing - it could be rain one minute and then snow the next - so keep tuned to local radio for the weather and travel updates."
The AA urged drivers to take precautions and prepare for travel disruption. It said all drivers should check local weather and traffic reports before leaving their homes.
"Even if you only have a short journey, as a bare minimum, take warm clothing, de-icer and a fully charged mobile," Burness said.
The Met Office has issued a red warning ahead of the severe weather.
Southeast and mid Wales is expected to be hit with up to 30cm of snow with strong southeasterly winds, which will cause blizzards and severe snowdrifts. Anyone in a red warning area should avoid all non-essential journeys.
UK Braced for Severe Weather as Ten Inches of Snow Predicted