Over 50,000 ritual objects have been unearthed in an ancient Teotihuacan tunnel in Mexico.
The relics, including pottery, jewellery and animal bones, were found in a 340ft tunnel and experts believe they may lead to the discovery of royal tombs.
Teotihuacan was the dominant city in central Mexico 2,000 years ago and is thought to have been home to over 100,000 people. However, its major monuments were burned around the 6<sup>th century by invaders.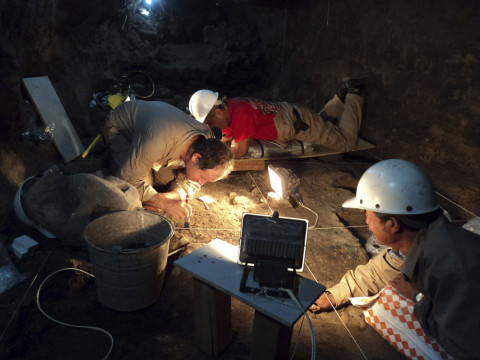 The entrance to the tunnel, about 30 miles from Mexico City, was first uncovered in 2003 and since then archaeologists have been working to excavate the site.
Project leader Sergio Gomez said the team has now reached the end of the tunnel and that further excavation could lead to the discovery of royal tombs. The tunnel is located under the former site of the Temple of the Feathered Serpent, suggesting it was a place occupied by the city's elite.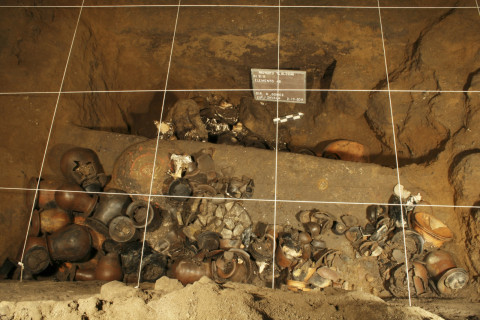 Archaeologists have never found the remains of Teotihuacan rulers and a discovery of this kind would shed light on the cultural structure of the city.
Few details about Teotihuacan are known as there were no written records left behind by its inhabitants.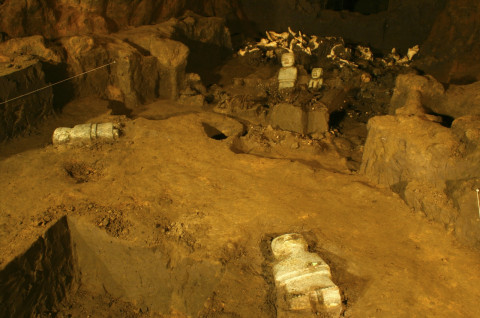 "Because this is one of the most sacred places in all Teotihuacan, we believe that it could have been used for the rulers to acquire divine endowment allowing them to rule on the surface," Gomez said.
"We have not lost hope of finding that, and if they are there, they must be from someone very, very important."
"Due to the magnitude of the offerings that we've found, it can't be in any other place," Gomez told Reuters.