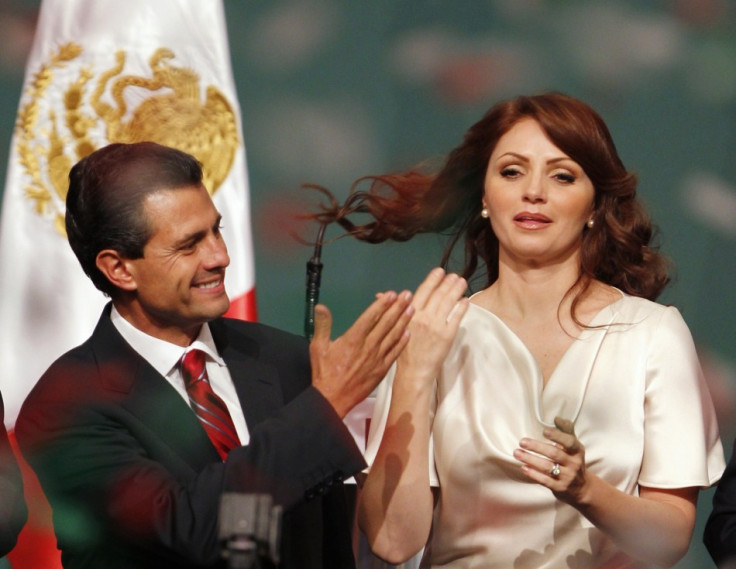 Mexican opposition leader Enrique Pena Nieto is set to become the new president, exit polls indicated.
Pena Nieto, of the Institutional Revolutionary Party (PRI), has won nearly 38 percent of the vote, placing him ahead of his rivals, according to reports.
The second-placed candidate, leftist Andres Manuel Lopez Obrador, has reportedly secured around 31 percent of the vote in the election.
The PRI ruled Mexico for several decades and will be returning to power after nearly 12 years.
"There is no return to the past. You have given our party a second chance and we will deliver results," Pena Nietro, 45, said in his victory speech to supporters, according to the Associated Press.
The party is also hoping to secure a majority in parallel elections for the senate and congress.
Both the economy and the bitter battle between rival drug gangs dominated the elections.
Josefina Vazquez Mota, of the ruling National Action Party (Pan), conceded defeat in the presidential election after receiving less than 26 percent of the vote.
Obrador, however, is waiting for full results to be announced.
Pena Nieto ran on a platform promising change in the country, with an emphasis on public works and infrastructure. He also pledged to eradicate poverty.
His anticipated victory has been received with a mixed response. When the PRI was last in power, it was accused of being autocratic and ruling the country through corruption and patronage.
"It's the same party as ever and the people who vote for him believe they are going to live happily ever after like in the soap operas," Reuters reported voter Humberto Parra as saying about Pena Nieto, whose wife Rivera is a soap opera star.