Mexico: Bodies of Eight Family Members Seized by Drug Cartel Found in Bags in Teloloapan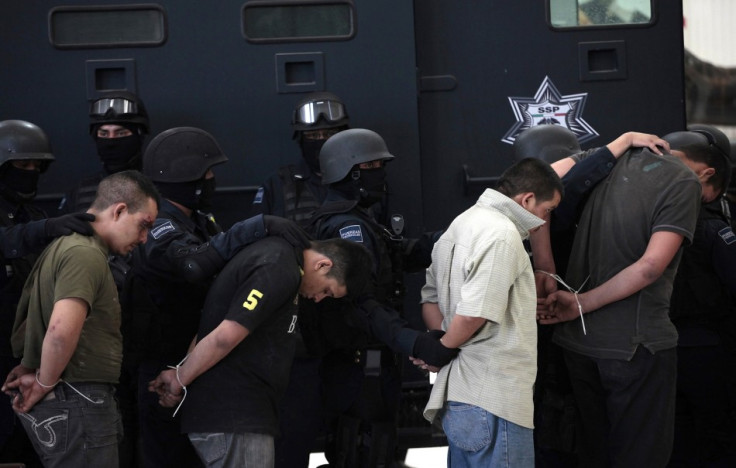 The bodies of eight members of the same family, including two women, have been found in plastic bags along the road near the south-western Mexican city of Teloloapan in the state of Guerrero.
The family, from the local community of Mextitlán, were seized by an armed group last week according to Teloloapan mayor Jesus Valladares. Two other members, a girl and a woman, have not yet been recovered by authorities.
Some bodies were reportedly found gagged, with tied hands and bearing signs of torture.
On the bodies, police also found cards with messages signed by a Mexican drug cartel and crime syndicate, La Familia Michoacana or the FM, which formally disbanded in 2011.
The message read: "This happens to the kidnappers and f***** and for betraying La Familia. The FM does not forgive betrayers".
A former ally of the Gulf Cartel of Los Zetas, La Familia Michoacana split in 2011 after several of its members were arrested or killed by security forces. In 2010, its leader and founder Nazario Moreno Gonzalez, known as El Mas Loco (The craziest one) was killed by the Mexican federal police.
The remaining members of the defunct FM founded The Knights Templar Cartel, which operates in states including Michoacán, Guerrero, Morelos and the State of Mexico.
The deceased were identified as Jesus Salgado Marias, 18; Gonzalo Barrera Bastian, 22; David Rozo Bastian, 40; Albertano Meza Paz, 45; Yolanda Arroyo Bastian, 40; Gabriela Bastian; 18; Fernando López Arroyo, 25, and Moses, 16.
The discovery comes just days after local media reported clashes between armed groups that operate in the area.
© Copyright IBTimes 2023. All rights reserved.