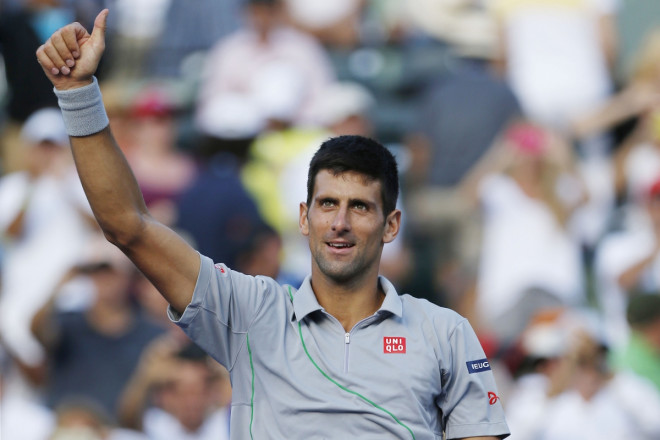 Novak Djokovic ended Andy Murray's defence of the ATP Sony Open to advance to the semi-finals after a straight sets victory over the Brit in Miami.
The pair clashed for the first time since Murray's victory over the Serb in last year's Wimbledon final but it was a controversial moment at the end of the first set that fell in favour of Djokovic which played a decisive role in his 7-6 6-3 victory.
Leading 6-5, the World No. 2 Djokovic appeared to extend over the net with his racquet no longer on his side of the court to return his opponent's shot – a decision that should have seen the point awarded to Murray and level the set at 6-6. But the Scot's appeals fell on deaf ears before Djokovic went on to claim the game to love and take the first set 7-5.
Murray continued to question the umpire's call but settled down for the second set, where both men proceeded to match each other before Murray broke Djokovic in the fifth game. It was short-lived headway however, as the Serbian would break his serve in the very next game.
The second set's deciding moment came when Djokovic broke again to lead 5-3 before sealing his place in the semi-finals in the next game within one hour and 30 minutes.
Following the contest, Murray expressed his confusion over the umpire's call at the end of the first set. : "I wasn't sure, from where I was standing, it was a very hard thing to see," Murray was quoted as saying by Sky Sports.
"I knew it was close, so that's why I went and asked Novak, and he told me he was over the net. That was it.
"(The chair umpire) said, 'yes, he was over the net but he was in line with the net,' so I didn't really understand.
"It maybe had a slight bearing on that game but I was still up a break in the second set."
Djokovic now faces 20th seed Kei Nishikori, who beat Roger Federer 3-6, 7-5, 6-4.